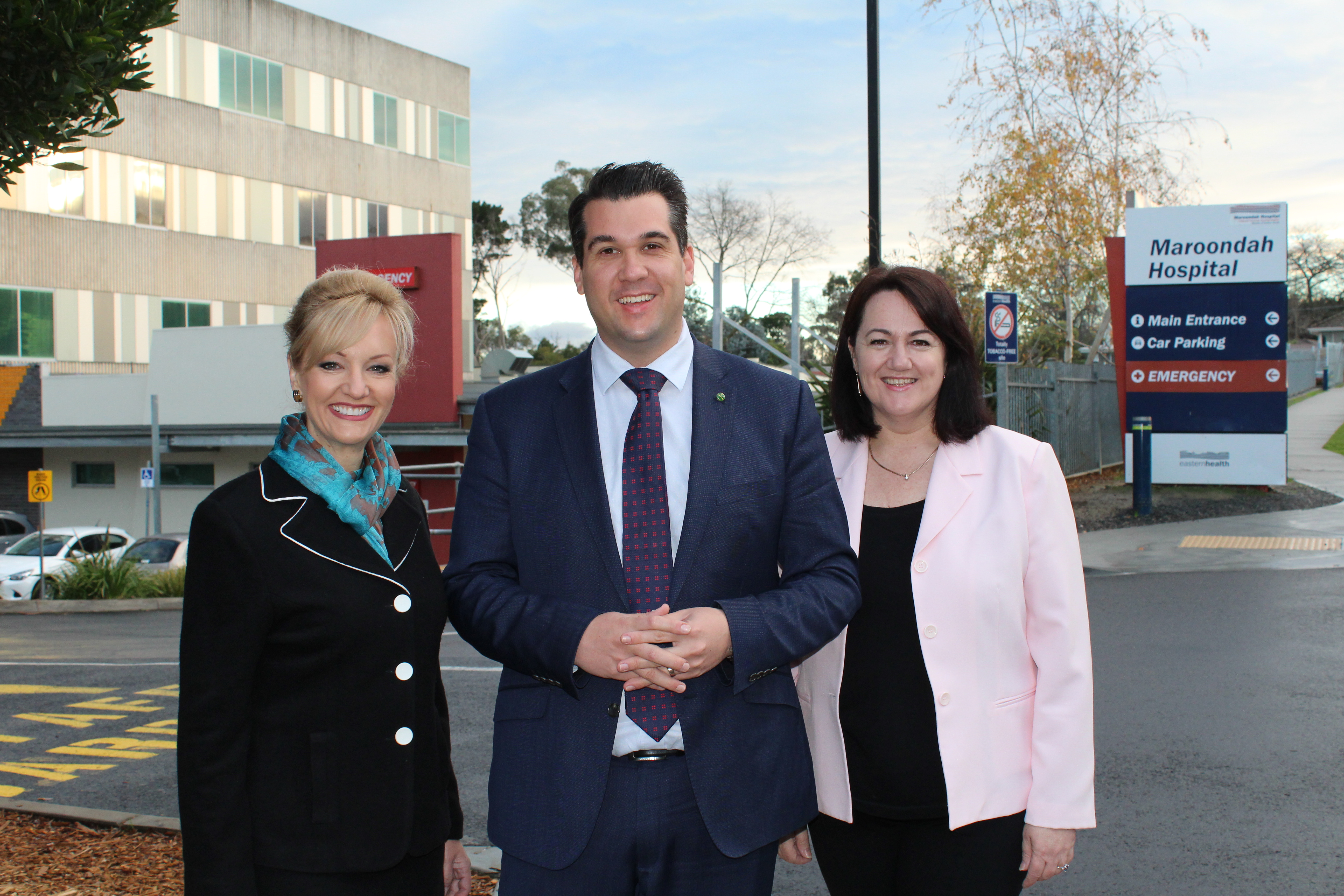 $2 million to address parking shortage at Maroondah Hospital
Michael Sukkar, Federal Member for Deakin, today announced that a re-elected Coalition Government will invest $2 million to improve parking facilities at the Maroondah Hospital in Ringwood East.
Michael Sukkar said the $2 million would help to address the critical parking shortage at Maroondah Hospital, which has been an issue for many years.
"Deakin residents have consistently shared their frustration with me about the lack of parking facilities at the hospital," Michael said.
"The difficulty that patients and visitors have in trying to find a car park can cause them to run late for medical appointments and visits to their loved ones, and the overflow of parking into local streets is a real issue for local residents. "
Michael said he had been working closely with his state colleagues, including Ringwood State Liberal MP, Dee Ryall, Croydon State Liberal MP, David Hodgett, and Bayswater State Liberal MP Heidi Victoria, to advocate for improved parking.
"That is why we were all so shocked when Daniel Andrews and the Labor Party refused to proceed with the $1.2 million off-site parking project of the former State Liberal Government, Michael said.
"Just as with the East West Link, Labor ignored the needs of Deakin residents and cancelled the parking upgrades, but the Coalition Team will step in and invest in the critical infrastructure that our community needs.
Michael said a re-elected Coalition Government would work closely with the Maroondah City Council and Eastern Health to develop an appropriate plan to upgrade parking, in consultation with the local community.
Today's announcement comes in addition to the recent announcement that a re-elected Coalition Government will deliver a major boost to health services in Melbourne's East, allowing patients bulk billing access to Eastern Health's new MRI (Magnetic Resonance Imaging) service at Maroondah Hospital.