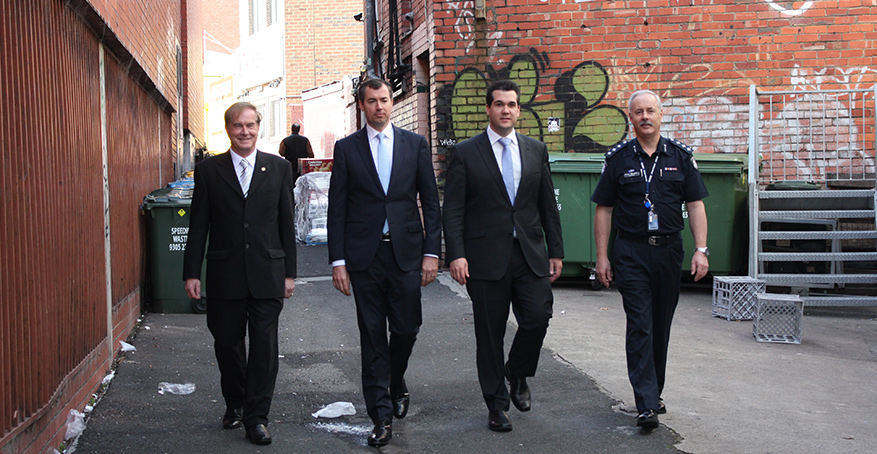 Abbott Government Delivers on Safer Streets Funding for Deakin
The Coalition Government has delivered on its commitment to address crime and anti-social behaviour, the Federal Member for Deakin, Michael Sukkar, announced today.
The 2014-15 Budget includes funding under the Coalition Government's Safer Streets Programme, which will direct proceeds of crime to fund local crime prevention projects including:
$200,000 for closed circuit television cameras in Railway Ave, Ringwood East
$200,000 for closed circuit television cameras in central Ringwood
$200,000 for safety lighting in Nunawading
$80,000 for a retrofitted truck to assist with graffiti removal in Whitehorse
Mr Sukkar welcomed the Coalition Government's $680,000 investment to improve public safety in the local community.
"All four of these crime prevention projects deliver on one of my key priorities, which is to help make our area a safer place to live, work and raise a family," he said.
"The need for more CCTV cameras, improved lighting, and further measures to tackle graffiti in our community was raised repeatedly with me by local residents during the election campaign.
"Maroondah and Whitehorse City Councils, police, traders and community groups have strongly advocated for additional investment in public safety measures, and I thank them for their support in securing the funding.
"It gives me great pleasure to be able to confirm that funding will be available in the coming financial year so work can commence on these important projects to make a real difference to the safety of people in Deakin."
Minister for Justice, the Hon Michael Keenan MP, joined Mr Sukkar for the funding announcement, congratulating him on the hard work undertaken to secure funding for the Deakin community.
"Our Government committed to help local communities deliver effective local solutions to crime hot-spots and anti-social behaviour through the $50 million Safer Streets programme and we are delivering on that commitment in this Budget," Mr Keenan said.
"All Australians have the right to feel safe and secure in their community and the Safer Streets Programme will help achieve that."
Further information on the Safer Streets Programme is available at www.ag.gov.au.