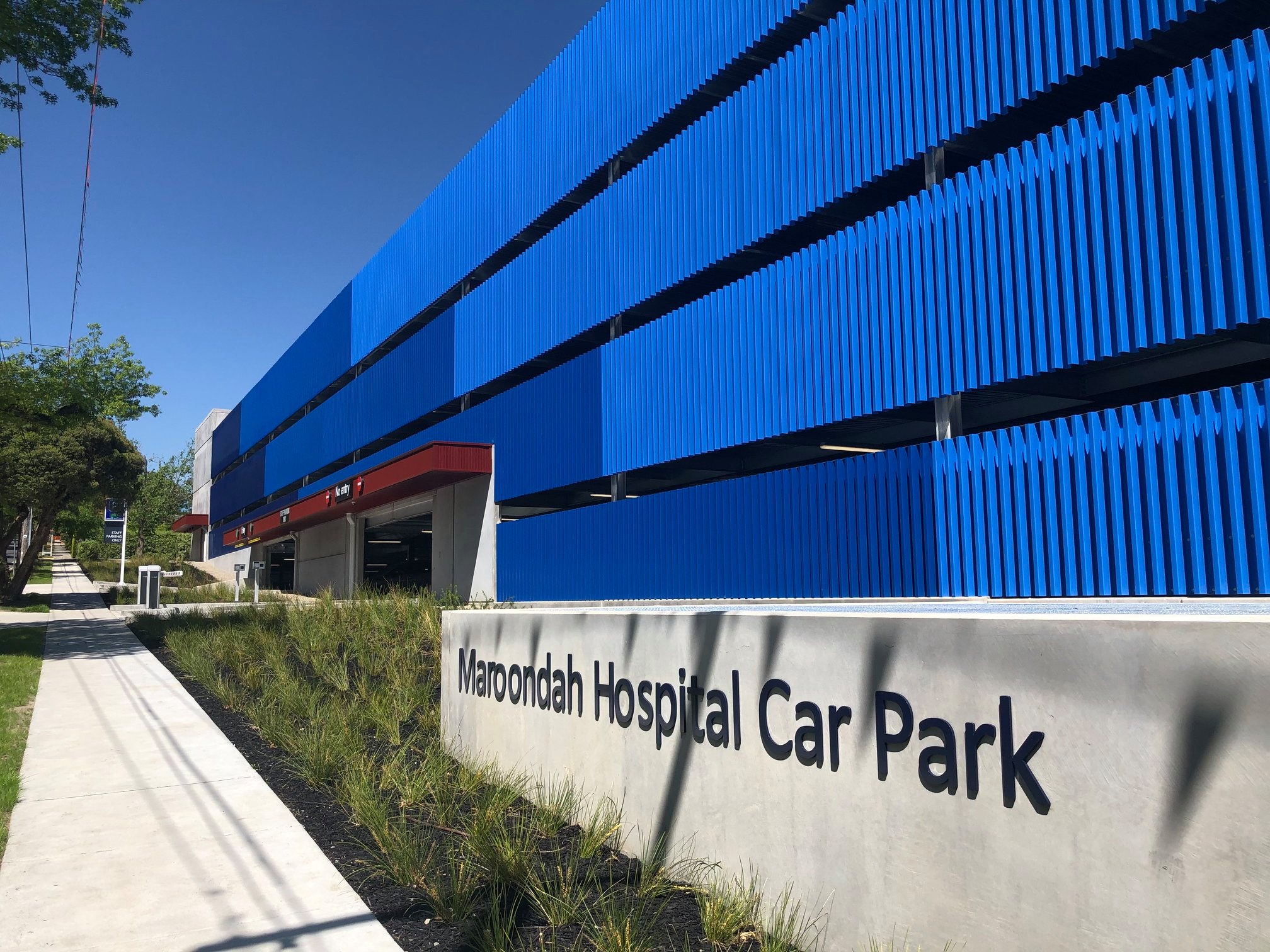 Car park boost for Maroondah
Maroondah Hospital's new 542 space multi-deck car park, which opened today, will significantly boost capacity for patients, staff, volunteers and visitors.
The opening of the new multi-deck will increase capacity across the hospital precinct to just over 1,100 spaces. This includes 302 dedicated spaces for patients and visitors located in the hospital's existing multi-deck car park.
Federal Member for Deakin, Michael Sukkar, who secured $2 million in federal funding, attended today's official opening and said that the new multi-deck car park, to be known as the Grey Street car park, will be accessible to staff only; freeing up the existing multi-deck Davey Drive car park for patients and visitors.
"By freeing up all car parking spaces in the existing multi-deck on Davey Drive, patients and visitors will be provided with ample parking close to the hospital. This will be particularly beneficial for patients, who often have mobility limitations or health conditions and require their car to be in close proximity to the hospital," Mr Sukkar said.
Patients and visitors currently have access to 61 spaces – this will increase to 302.
The staff members currently have access to 241 spaces – this will increase to 542.
Changes to the car park availability came into effect on Monday 28 October, with directional signage guiding drivers to parking on site.
"We are thrilled to offer increased car parking capacity across the site. This project was jointly funded by the Federal and State governments, and we thank them for their support," Anne Mennen, Maroondah Hospital Site Director said.