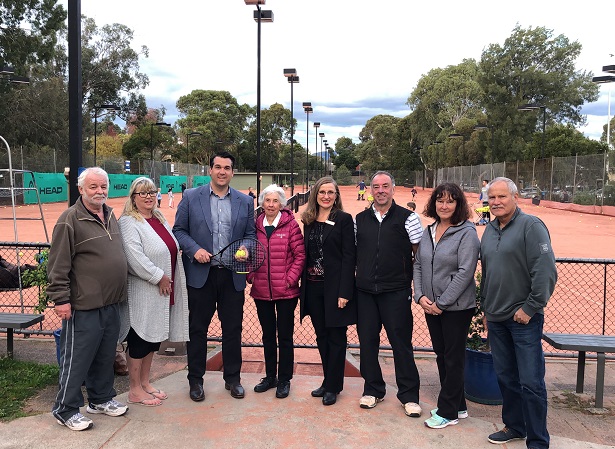 Supporting Heatherdale Tennis Club
$25,000 in funding to support the construction of a new outdoor area, including a viewing platform at Heatherdale Tennis Club in Mitcham.  
Federal Member for Deakin, Michael Sukkar, has announced today that a re-elected Coalition Government will provide $25,000 towards the construction of a new outdoor area at Heatherdale Tennis Club in Mitcham.
Mr Sukkar thanked the club, coaches and players for their tireless advocacy for this much‑needed upgrade in support of the local sporting community.
"The new outdoor area will provide a much-needed viewing platform that will ensure all members and guests are protected from the elements during matches", Mr Sukkar said.
"The club plays an important part in bringing together players of all ages from the surrounding local areas for competition, social tennis and various social activities".
Kelly Wright, President of the Heatherdale Tennis Club, said today was a great announcement that will go a long way to bring to fruition the much-needed updating of our facilities.
"This upgrade will improve player and spectator comfort during games and ensure the broader community can benefit from these great sporting clubs", Ms Wright said.