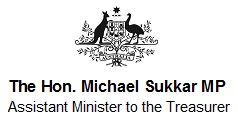 LABOR'S RUSHED HOUSING PROPOSAL GRAB BAG HAS ZERO CREDIBILITY
Labor have today desperately sought to gloss over their failures on housing affordability with hastily put-together proposals they haven't thought through, won't implement or simply can't be trusted to get right.
By contrast, the Turnbull Government has outlined a comprehensive analysis on the challenges of housing affordability, covering the entire spectrum, from first home owners to social and community housing, including homelessness.
Labor have been silent other than to claim a silver bullet in abolishing negative gearing.
Labor now seems to accept our criticisms of the Rudd-era National Affordable Housing Agreement – a $9 billion program which didn't build new affordable housing.
And Labor obviously has no ideas of their own – simply plagiarising policy work the Turnbull Government has been undertaking for over a year on a social housing bond aggregator.
On foreign investment, Labor have absolutely no credibility on cracking down on foreign investment in residential property. They are desperately seeking to paper over their inaction on foreign buyers:
Labor made changes to the foreign investment rules to make it easier for foreigners to buy property without any scrutiny, including in 2008 when then Minister Chris Bowen dumped the screening arrangements for temporary residents to notify FIRB of residential purchases
During the entire Rudd-Gillard-Rudd Government era not one divestment order was issued for illegally acquired property
In contrast, the Coalition Government has already:
Announced the forced sale of over $100 million worth of property by foreign nationals
Increased criminal penalties for foreign investors who break the rules from $90,000 to $135,000 for individuals and up to $675,000 for companies, including prison sentences of up to three years
Introduced a civil penalty and infringement regime making it easier for penalties to immediately be applied to foreign investors who break the rules
Introduced a tough new withholding regime on sales of properties by foreign investors to ensure they no longer escape paying capital gains tax in Australia
Labor's attack on Self-Managed Super Funds shows they are once again reaching for the chainsaw.
Their rushed proposal includes a ban on borrowing for commercial property, including shops and offices, which have nothing to do with improving housing affordability. Residential property in self-managed superannuation funds accounts for less than a quarter of one per cent of the total value of Australia's housing stock.
Labor just don't understand the need for finely tuned measures on housing. Instead they are determined to pursue proposals that attack professionals, small business people, self-employed Australians and those who aspire to be self-sufficient in retirement.
Their proposal seeks to yet again funnel more money into union run superannuation funds.
Labor have proved time and again they can't be trusted to develop and implement policies that will deliver real outcomes for Australians on housing affordability.
The Turnbull Government will continue work on a series of measures to address the challenges facing Australians across the housing spectrum that will be announced in the Budget.
Media contact: Julianna Burgess – 0428 401 559