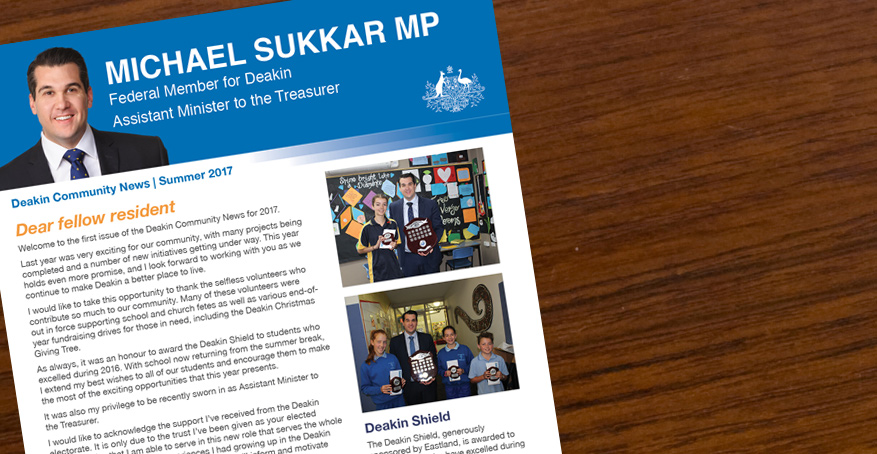 Newsletter
Welcome to the first issue of the Deakin Community News for 2017.
Last year was very exciting for our community, with many projects being completed and a number of new initiatives getting under way. This year holds even more promise, and I look forward to working with you as we continue to make Deakin a better place to live.
You can read the Deakin Summer 2017 edition HERE.