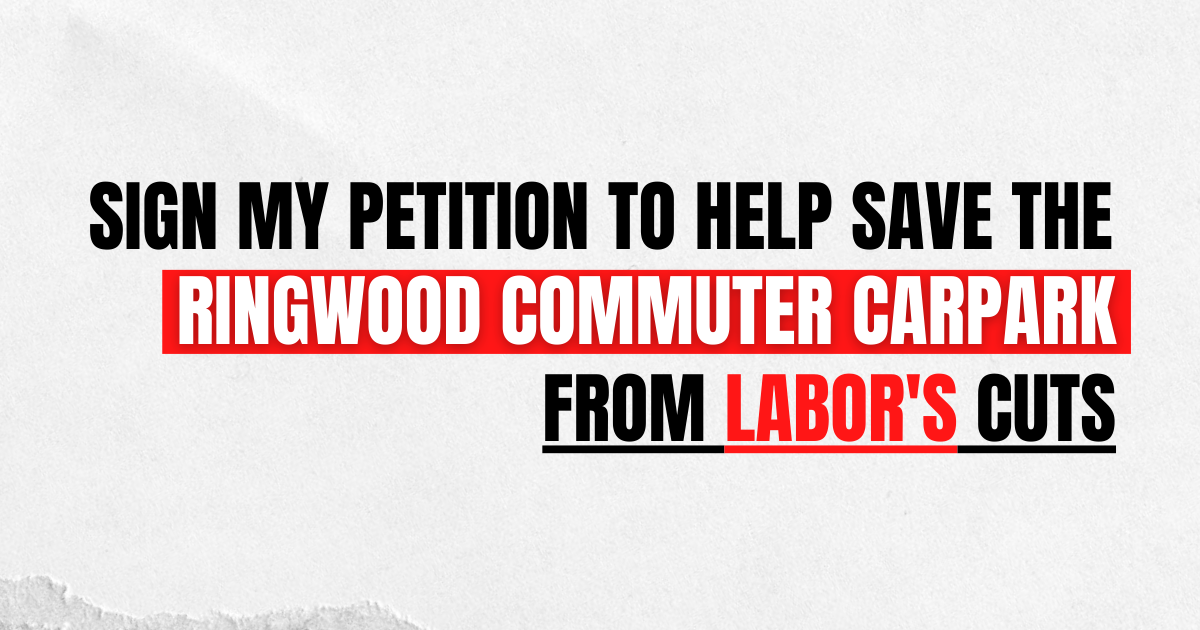 Petition to save the Ringwood Station Carpark
The latest Labor Budgets have seen millions of dollars of infrastructure funding ripped out of the eastern suburbs to pay for Daniel Andrews' pet projects.
And now the Ringwood Commuter Carpark has been added to the list of at risk projects, in an attempt to claw further funding out of our local area.
This project has already suffered significant COVID related delays, and despite the site being acquired and the facilities designed, Labor still feels the need to leave Ringwood in limbo.
We need this project confirmed and construction to start now!
Sign my petition below to help get this project started, and to help end Labor's attempts to strip our area of the infrastructure it needs.
Sign here to help save Ringwood Commuter Carpark