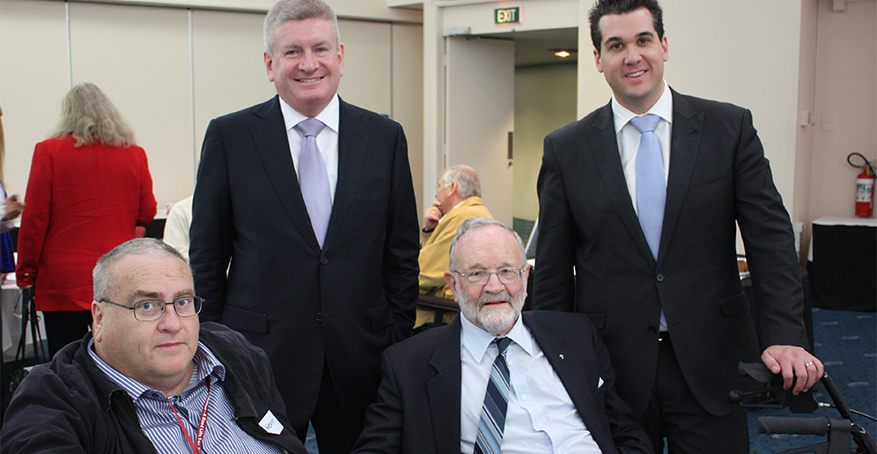 Focus on Disability Issues at Ringwood Forum
Michael Sukkar this morning welcomed the Assistant Minister for Social Services, Senator the Hon Mitch Fifield, to Ringwood for a forum on disability issues.
Representatives from disability advocacy and service groups, local residents with disabilities and carers attended the forum at the Karralyka Centre.
Minister Fifield has responsibility for both the disability and ageing portfolios, and is overseeing the implementation of the National Disability Insurance Scheme (NDIS).
He spent close to two hours answering questions from the floor on a range of issues, including the NDIS trial sites, disability pensions, and accommodation.
The forum was hosted by the Disability Action Group – Eastern Region (DAGER).
Michael congratulated DAGER's founder, Woody Marriott, on his tireless advocacy for people with disabilities.