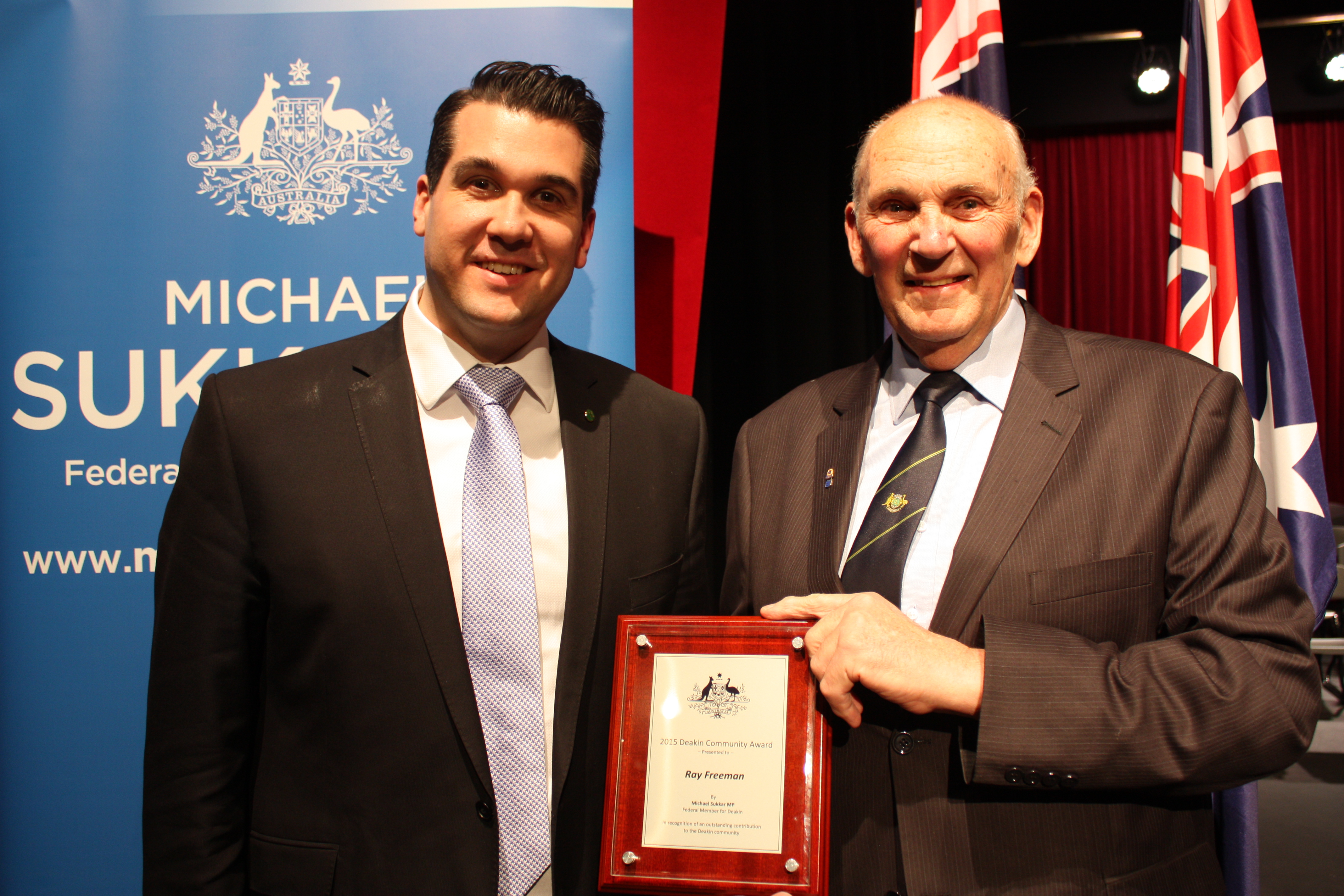 2015 Deakin Community Awards
Over 100 award recipients from across Whitehorse and Maroondah were honoured at this year's Deakin Community Awards hosted by Michael Sukkar, Federal Member for Deakin.
Over four hundred people converged on Aquinas College's Mahon Theatre to celebrate the invaluable contribution of Deakin's one hundred most humble, dedicated, and passionate local heroes.
The Deakin Community Awards is an initiative presented by Michael Sukkar to honour the community spirit and selfless contribution of our unsung local heroes.
"The strength of our community does not rest in formal institutions, but those individuals who tirelessly work for the benefit of others in our local community," Michael said.
"The service to our community by these individuals cannot be understated. They do what they do without expectation of reward or praise.
"The only expectation they have is that they leave our community in a better place than where they found it."
The overall Deakin Community Award winner, Ray Freeman (pictured), was recognised for his decades of service to a number of community organisations like the Lions Club of Nunawading, the Ringwood Cricket Club, Eastern Emergency Relief Network, the Whitehorse Community Chest, and local schools.
Ray Freemen was selected by a panel of community representatives from both Whitehorse and Maroondah, along with five other finalists – Gus Puopolo (Ringwood Athletic Centre), Kevin Poile (Victoria State Emergency Service), John and Jenny Fearn-Wannan (New Hope Community Care), and Liz Coles (United Care Biala Ringwood).
Michael thanked all the local community groups, clubs and organisations that participated in this year's awards.
"Congratulations to the five finalists, and all award recipients, and thank you to all those who made this year's award ceremony an exceptionally special evening," Michael said.