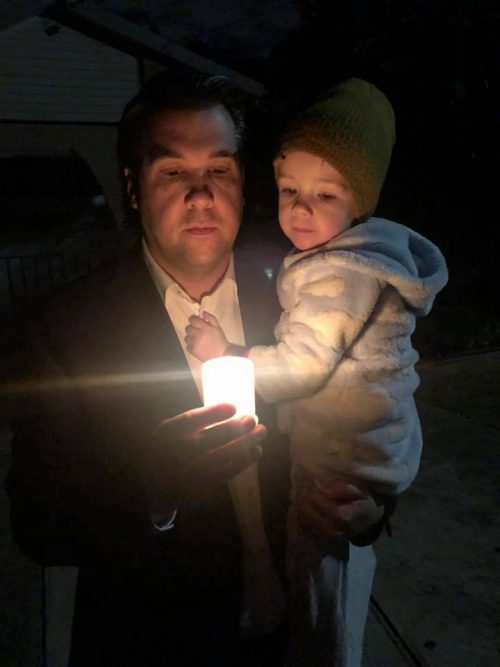 Anzac Day 2020
Commemorating Anzac Day this year was a very different and unique experience.
Many Australians usually mark Anzac Day by attending a dawn service or visiting a local RSL, but this year only a selection of dawn services occurred, due to concerns about the welfare of Australians and slowing the spread of coronavirus.
Prior to Anzac Day, Federal Member for Deakin, Michael Sukkar, encouraged members of the Deakin community to join him in "Lighting Up the Dawn", by standing at the front of their houses or on their balconies at 6:00am to observe a minute of silence.
"In these small ways, we can ensure that our Anzacs are not forgotten, even in these difficult times" Mr Sukkar said.
Today, Mr Sukkar was joined at dawn by son Leo, to remember the service and sacrifice of all those who have served our nation in times of war, conflicts and peacekeeping operations, and the more than 102,000 service men and women who have died as a result.
In 2020, Australia marks 75 years since Victory in the Pacific and the end of the Second World War.
For many in Australia the end of the war in the Pacific was marked by celebration. For others it was a day of sombre commemoration and relief. For those who lost loved ones, the cost was high – almost 40,000 Australians had been killed out of around one million who had served.
This year we also mark the 105th anniversary of the Gallipoli campaign. In the fire of battle they forged the Anzac spirit which endures in the bravery of the Australian Defence Force to this day.
For those that served in the Second World War, thank you for your service and all you did to protect our shores.
Lest we forget.