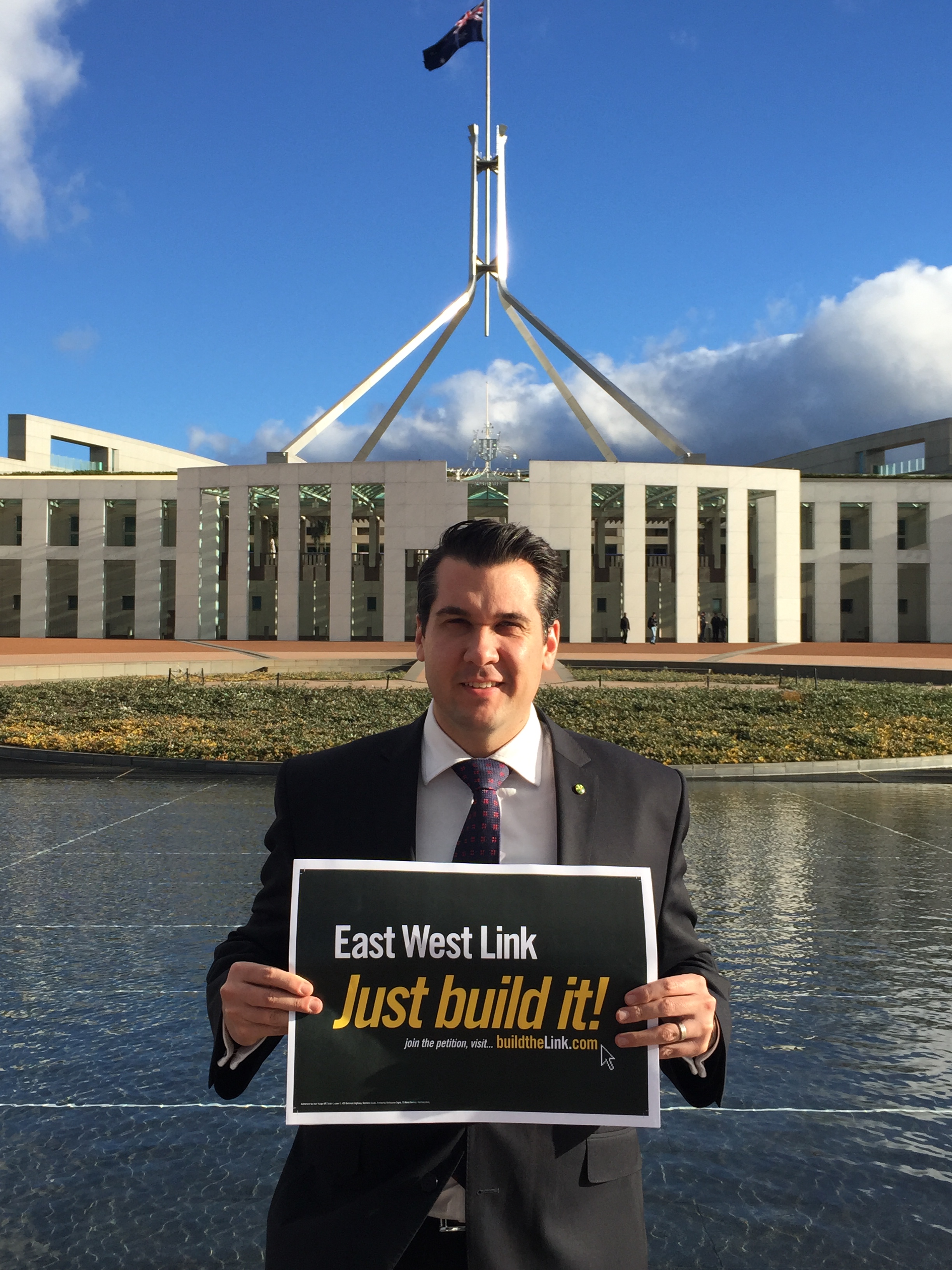 Budget 2015: Abbott Government maintains commitment to build the East West Link
"Tonight's Budget is part of the Coalition's plan to build a strong, safe and prosperous future," said Federal Member for Deakin, Michael Sukkar.
"This includes building the infrastructure of the future that will benefit the Deakin electorate."
The Budget confirms that $3 billion will remain available to the first Victorian Government willing to build the East West Link and has recorded this contribution as a Contingent Liability available for use at any time.
"This year's Budget confirms that the Abbott Government regards the much-needed East West Link as a project of national significance that will create thousands of jobs and reduce congestion for Victorians," Michael said.
"I have fought particularly hard to ensure that this funding is maintained, because the East West Link is crucial to combat the congestion that plagues Melbourne's road network, which heavily impacts Deakin residents", Michael said.
"Daniel Andrews will waste at least $640 million not to build this world class project, but I am sure that the East West Link will be reinstated at a later date by a government willing to do the right thing by the people of Victoria".
"In a growing city like Melbourne, Deakin residents understand that investments in infrastructure, including the East West Link, will be crucial in maintaining the liveability and prosperity of our local community".
"I am pleased that we have reaffirmed our commitment to build the East West Link, despite the Andrews Labor Government tearing up the project contract," Michael said.
"Clearly, the Andrews Labor Government, fully supported by Bill Shorten, has abandoned responsible governance and created sovereign risk, which means the East West Link is being mothballed – delayed, but not dead."
"The Federal Government wants to invest in major infrastructure projects of national significance in Victoria should the Victorian Government come forward with credible options," Michael said.