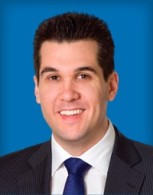 Community Awards to Recognise Deakin's Unsung Heroes
Community organisations are being called on to nominate a person deserving of recognition in the inaugural Deakin Community Awards.
Federal Member for Deakin, Michael Sukkar, has introduced the new awards scheme to recognise people who go above and beyond in their service to the local community.
"We are fortunate to have a strong community here in Deakin," Mr Sukkar said.
"The Deakin Community Awards 2014 provide an opportunity to celebrate our unsung heroes, those people who work tirelessly to make our community a better place to live without expecting reward or recognition."
The inaugural Deakin Community Awards night will be held at the Whitehorse Centre on 21 July – the date that the electorate of Deakin was proclaimed back in 1937.
Minister for Social Services, the Hon. Kevin Andrews MP, will be the special guest speaker and present awards to all of the winners as well as to an overall winner, chosen by a panel of community leaders.
"I have the pleasure of meeting many people in our community who give their time, skills and energy to local community organisations, and I am really looking forward to being able to recognise some of their valuable contributions," Mr Sukkar said.
Community organisations are invited to choose an award winner, acknowledging that these organisations are best placed to judge which of their members deserves recognition for their contributions in 2014.
The winner must live in the electorate of Deakin or be able to demonstrate that they have significantly contributed to the community in Deakin.
All award application forms must be received no later than 5pm on Friday, 20 June
For more information on the award, please contact Kate Bruce-Rosser on email kate.bruce-rosser@aph.gov.au or phone 9874 1711.