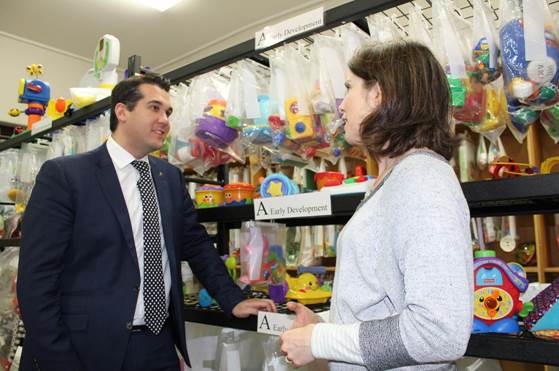 Giving back to our volunteers in Deakin
Volunteers in Deakin are among nearly 100,000 volunteers across Australia benefiting from $10 million in Australian Government grants to support community organisations.
Michael Sukkar, Federal Member for Deakin, said the Coalition Government's investment in our communities is delivering vital support to Deakin's small community organisations, which help many of our most vulnerable citizens.
Mr Sukkar said the following local groups were successful in receiving a volunteer grant this round:
3rd Croydon Scout Group
Aspergers Victoria
Boys' Brigade 21st VIC
Chin Community Victoria
Eastwood Primary School
Heathmont Inter Church Help
Mitcham Junior Football Club
Multiple Sclerosis Singing Group
The Dining Room Mission
The Lions Club of Croydon
The Lions Club of Heathmont
"The grants of between $1,000 and $5,000 enable local organisations to better support their volunteers by purchasing much-needed equipment, training and transport," Mr Sukkar said.
"Mitcham Junior Football Club will be using their grant to purchase first aid equipment and send some of their couches on training courses.
"The energy, expertise and time our volunteers give to our community supports those most in need and represents what Australian communities are all about – giving a helping hand.
"I'm glad to see that our local organisations will have this support to continue their valuable work."
Minister for Social Services, Christian Porter, announced that almost 2,700 community organisations would benefit from a grant to support the work of volunteers.
For a full list of successful recipients and information about Volunteer Grants, go to: www.dss.gov.au/volunteer-grants
Media Contact: Joshua Bonney 03 9874 1711