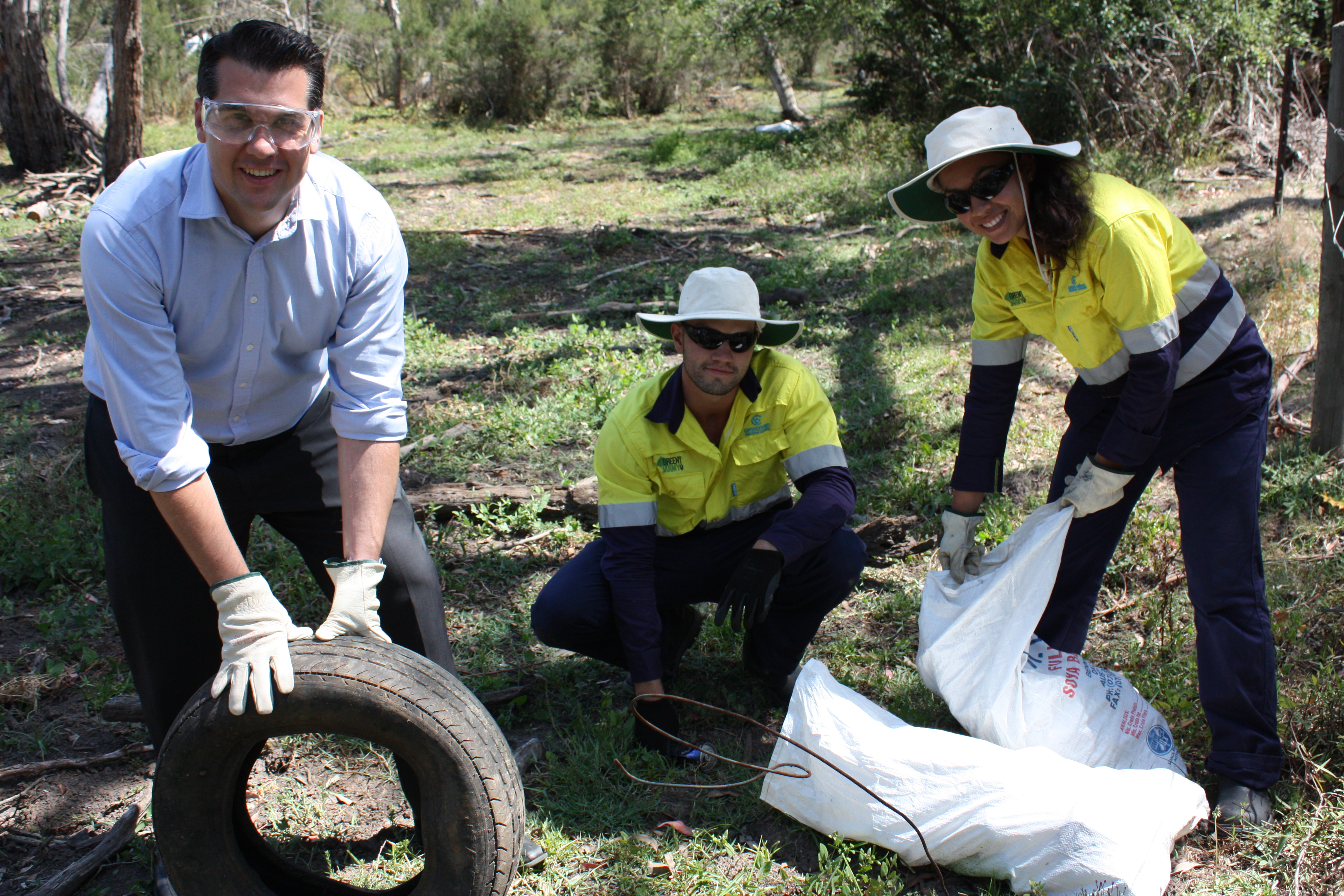 Green Army on the Ground in Deakin
A Green Army has commenced on-ground works as part of a project to rehabilitate and revegetate Croydon's Eastfield Park.
Michael Sukkar, Federal Member for Deakin, today visited the site of Deakin's first Green Army project to inspect the works and thank the young people involved for their efforts to improve our local environment.
"It is very exciting to see the Eastfield Park Rehabilitation and Revegetation Project getting underway," Mr Sukkar said.
"This project was one of my election commitments and I share the enthusiasm of local residents who are looking forward to seeing this beautiful part of the electorate enhanced by the efforts of the Green Army."
Participants will be undertaking a range of works as a part of the project including the removal of weeds, tree planting, landscaping, repairing and renewing park furniture, constructing paths, and erecting signs and fencing.
Participants will also be trained in plant identification, work methods, skills training and job-ready training.
"During the next six months we will see first-hand the benefits and improvements made to our local environment through activities undertaken by the Green Army," Mr Sukkar said.
"These participants will not only be generating real environment and conservation benefits for our community, but they will be gaining valuable practical training and experience to help them prepare for the workforce or further their training and improve their career opportunities."
The Green Army is a key Government commitment with $525 million budgeted over four years.
The Programme will encourage practical, grassroots action to support local environment and heritage conservation projects across Australia, providing training to 15,000 young Australians by 2018.
This investment in the Green Army will bring the Government's total investment in natural resource management to more than $2 billion over four years.
Further opportunities to join a Green Army project can be found online at www.environment.gov.au/green-army.