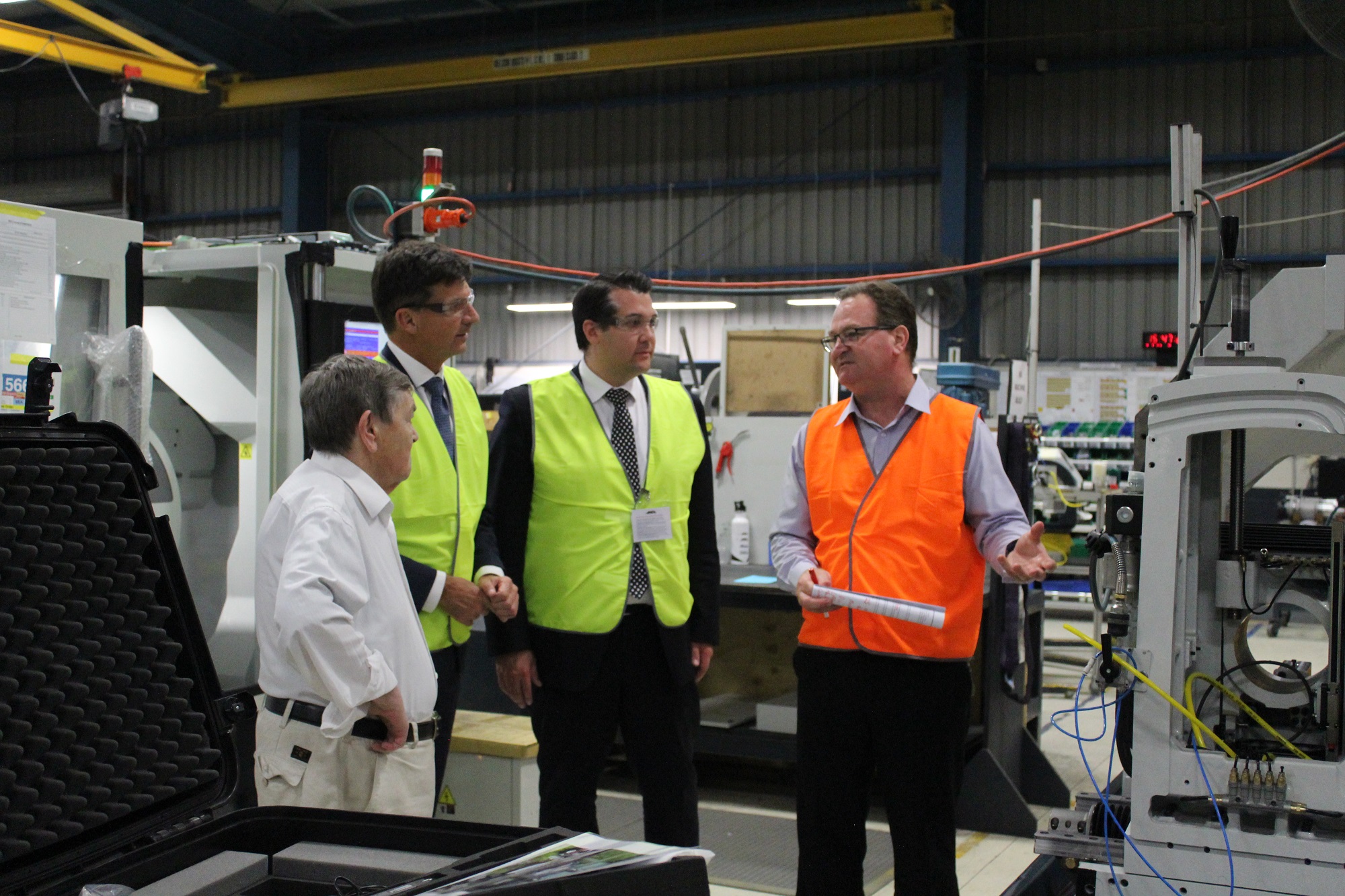 Improving Energy Efficiency for Businesses in Deakin
Energy Minister Angus Taylor will visit the electorate of Deakin on Tuesday, to speak with local businesses about the Government's plan for improving energy efficiency and helping to reduce their energy costs.
Minister Taylor will join Federal Member for Deakin, Michael Sukkar, for a visit to ANCA Sheet Metal Solutions Australia, a local manufacturing business, to speak about the benefits of the Coalition's plan to improve competition, increase supply and reduce wholesale prices in the electricity market.
ANCA Sheet Metal Solutions Australia is a thriving local business with over 1,000 employees and a world-leading manufacturer of CNC grinding machines, motion controls and sheet metal solutions.
As part of the $3.5 billion Climate Solutions Package, the Coalition is providing $50 million in grants – through our new Energy Efficient Communities Program – to eligible businesses and community organisations to help them save energy by either installing new equipment or by reviewing and improving their energy management.
Eligible businesses will be able to claim grants of up to $20,000, high-energy using businesses up to $25,000, and community groups up to $12,500.
The Coalition's plan will see Australia meet our climate commitments without wrecking the economy.  This is in stark contrast to Labor's 45% Emissions Reduction Target and 50% Renewable Energy Target.
According to independent modelling from BAEconomics, Labor's reckless energy target will cost the economy $472 billion, slash more than 336,000 jobs, cut the average wage by over $9,000, and increase wholesale electricity prices by more than 58%.
The Morrison Government has a sensible and balanced plan for meeting our emission reduction commitments. Only the Coalition can be trusted to keep our economy strong, to bring power prices down, and keep the lights on for Australian families and small businesses.