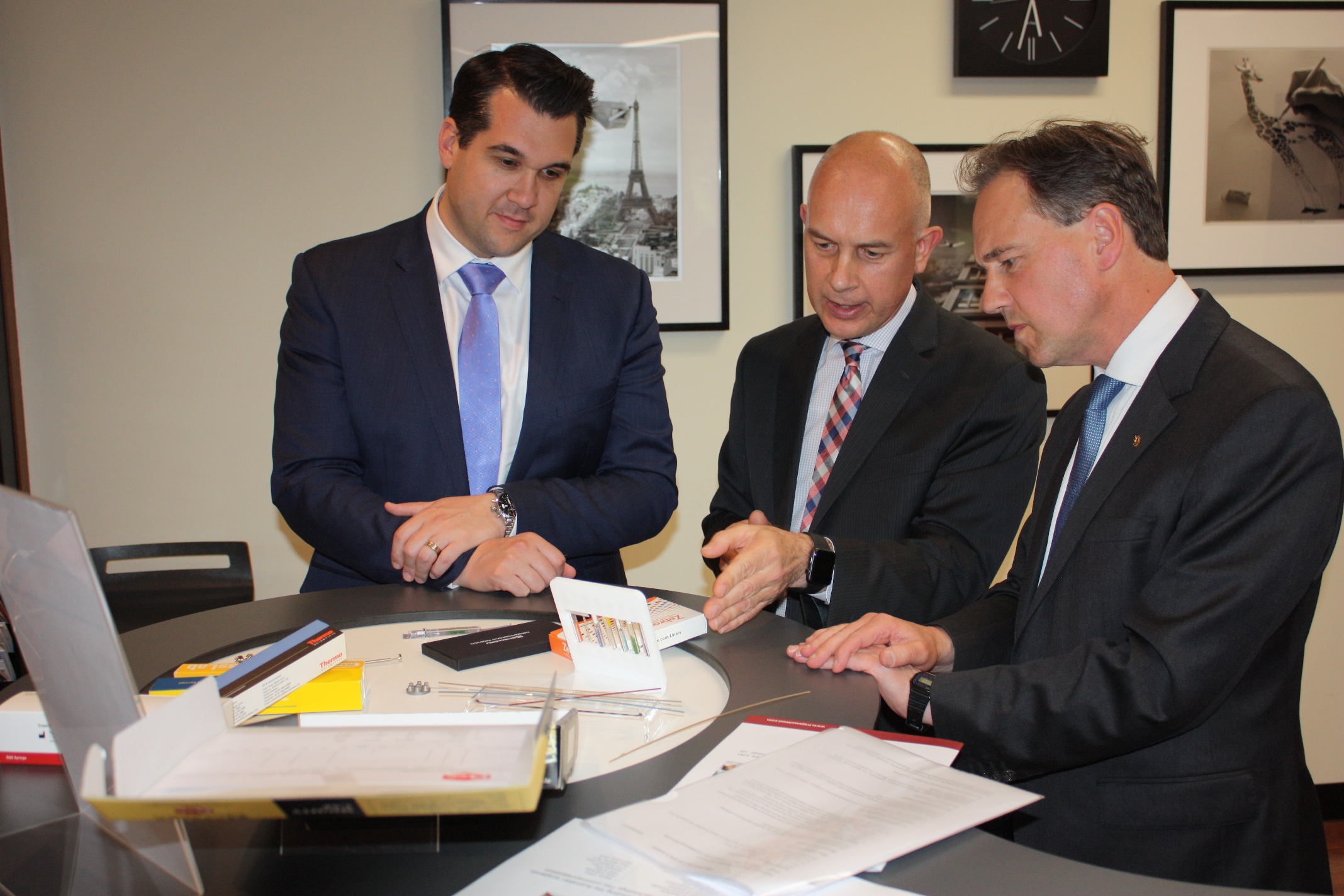 Innovation Minister tours Ringwood business
The Turnbull Government is continuing to encourage innovation with a visit to Trajan, a Ringwood-based business that is leading the way in niche medical and scientific technologies.
Michael Sukkar, Federal Member for Deakin, recently toured the business with the Minister for Industry, Innovation and Science, the Hon Greg Hunt MP.
Following the visit, Minister Hunt commented "I was very impressed with what I saw at Trajan recently and they are a great example of what we are trying to achieve."
Mr Sukkar said he was proud to have a business like Trajan in his electorate.
"Trajan's business model supports start-up companies and, with its focus on collaboration, there is a very bright future for local innovation, research and development, manufacturing and industry," he said.
"Businesses like Trajan make up the backbone of the Australian economy and are helping to create jobs and growth in Deakin".
Mr Sukkar and Minister Hunt met with CEO, Stephen Tomisich, to tour Trajan's research and development facility.
Minister Hunt's tour of Trajan's Global Headquarters comes just 12 months after Prime Minister Turnbull also visited the site highlighting the need for a national innovation and science agenda.
Media Contact: Joshua Bonney 03 9874 1711