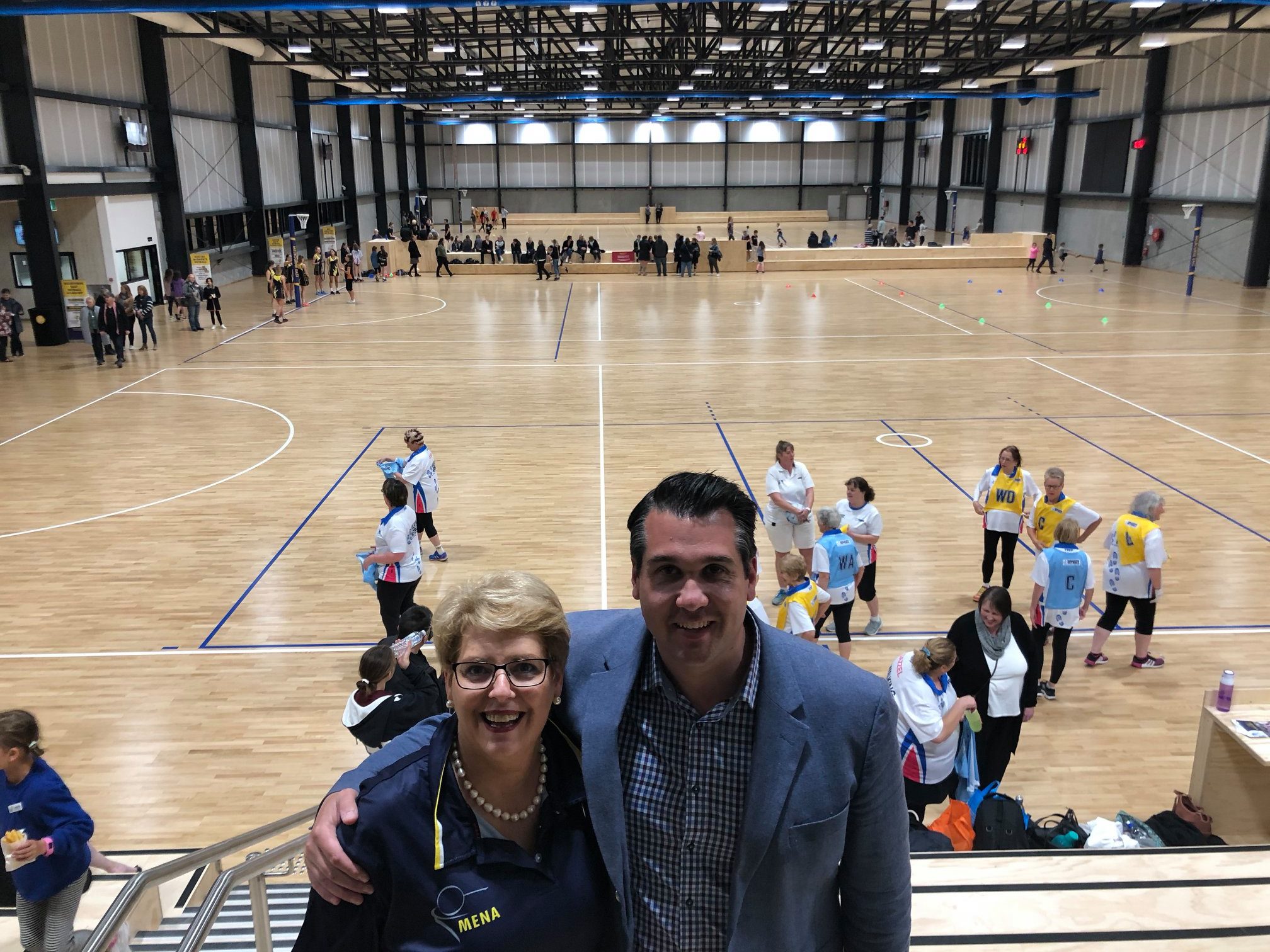 Maroondah scores with upgraded sports facility
Sporting enthusiasts in eastern Melbourne are hitting the courts at the new HE Parker Multi Sports Complex, which opened to the Maroondah community today.
Federal Member for Deakin, Michael Sukkar, who attended today's official opening, said the large-scale project included four new netball courts, a gymnasium, a multipurpose room and a café for spectators.
"This complex will be a place for the Melbourne East Netball Association, Maroondah Volleyball, Ariels VCNA and many other clubs to utilise and enjoy. This new state-of-the-art facility will be a source of pride for the local community," Mr Sukkar said.
The $16.5 million project will bring an abundance of economic and employment opportunities.
With a huge 150 jobs supported during construction and five ongoing roles to be created, this venue will have the capacity to hold major events, bring local businesses in to sell goods and services to larger crowds, and increase cash flow into Maroondah.
Maroondah City Mayor, Rob Steane, said schools, community, disability and sporting groups would use the facility throughout the year, making it a true community facility.
"It's a state-of-the-art facility that showcases what can be achieved for our community when all three levels of government come together," Cr Steane said.
The project was jointly funded, with the Australian Government investing $10.5 million, the Victorian Government $3 million and Maroondah City Council $3 million.