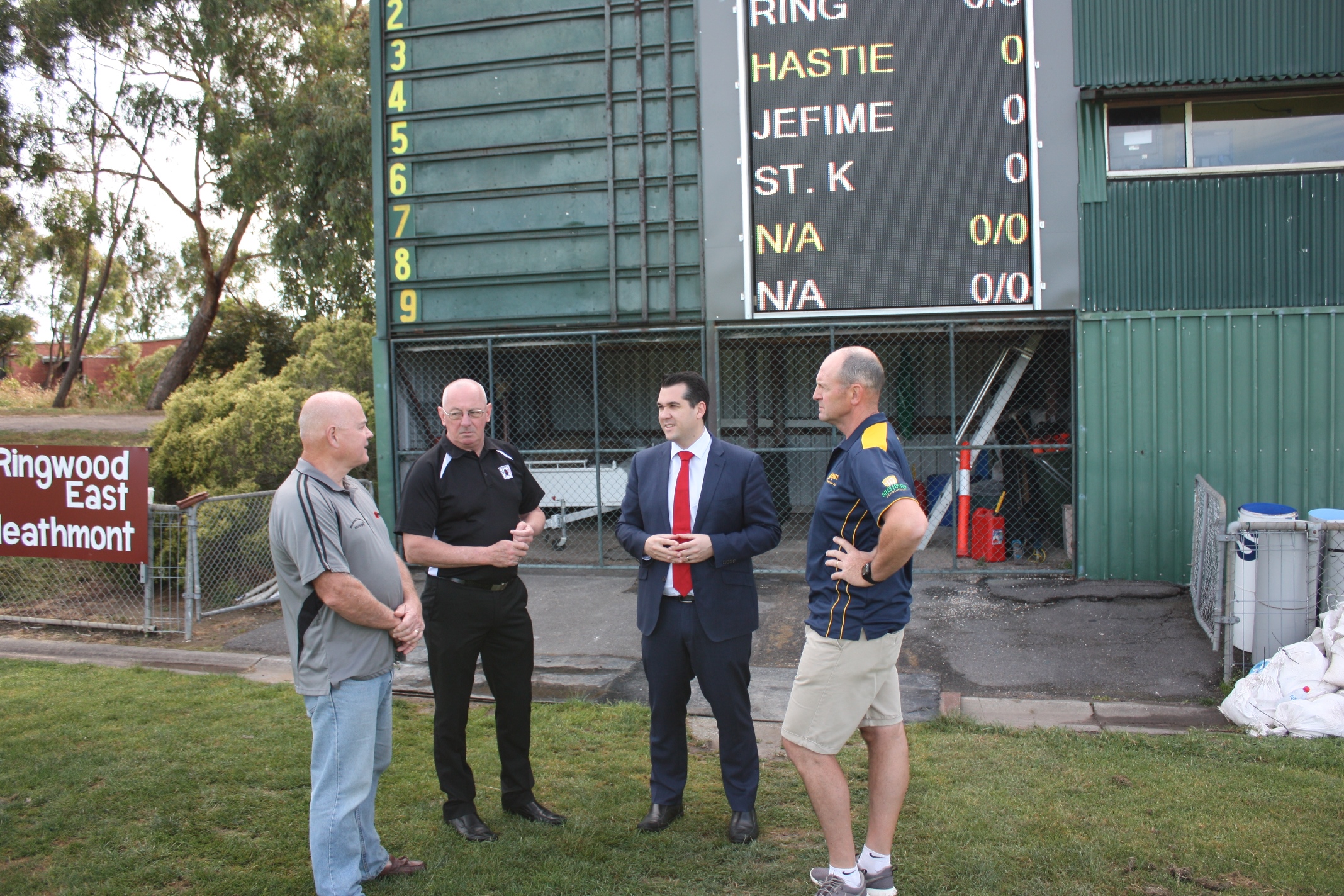 New Scoreboard in Jubilee Park
Michael Sukkar, Federal Member for Deakin, was pleased to recently meet with representatives from the Ringwood Football, Cricket and Spiders Football and Netball Clubs to inspect the new electronic scoreboard at Ringwood's Jubilee Park.
The Ringwood Football Club received $13,000 from the Federal Government, under the Stronger Community Grants Programme, for the new scoreboard.
This was in addition to $20,000 of funding provided by Bendigo Bank Heathmont, and a contribution from the Clubs themselves, which is a wonderful example of different parts of the community working together for a common purpose.
Mr Sukkar commented "this is just a small way for us to contribute to local sport."
Ringwood Football Club President Peter Ryan said: "It's a cracking scoreboard and we could not be happier with the result."
Media Contact: Joshua Bonney 03 9874 1711