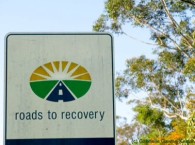 Roads to Recovery Funding Flows in Whitehorse
Whitehorse City Council, in the electorate of Deakin, will today receive its latest share of the Australian Government $2.1 billion Roads to Recovery programme to assist with local road construction and maintenance.
Federal Member for Deakin, Michael Sukkar, said the Australian Government is paying over $117 million to 297 local government authorities nationwide, including $217,826 to Whitehorse City Council.
"Quarterly payments through the Roads to Recovery Programme allow councils across Australia to direct local road funding to where it is needed most," Mr Sukkar said.
"The Roads to Recovery payments made today are additional to the $575 million our local governments shared last month through the Australian Government Financial Assistance Grants programme, which is providing $2.3 billion nationwide in 2014–15.
"Councils are free to spend Financial Assistance Grant funding according to local priorities, including for infrastructure, health, education, recreation, employment and roads projects."
"Our councils rely on Roads to Recovery funding for road projects chosen by the councils themselves, ensuring that local knowledge delivers the best local roads," Mr Sukkar said.
The Australian Government supports local governments to provide vital infrastructure and services through Financial Assistance Grants, Bridges Renewal, Black Spot and Roads to Recovery Programmes.
More information on these programs is available online at www.infrastructure.gov.au.