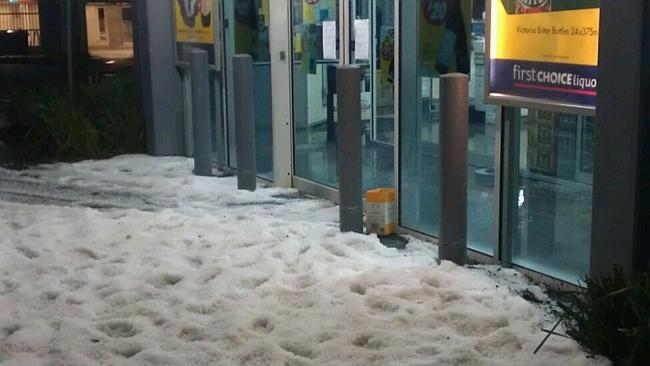 Sukkar Welcomes Assistance for Local Storm Victims
Michael Sukkar, Federal Member for Deakin, has applauded the move to offer emergency relief and re-establishment assistance to people affected by storms that ravaged parts of the Deakin electorate last month.
Mr Sukkar said the financial assistance, jointly-funded by the Commonwealth-State Natural Disaster Relief and Recovery Arrangements (NDRRA), would be welcomed by local residents facing significant clean-up and repair bills from the storms.
"People in Whitehorse and Maroondah were among the hardest hit by the fierce storms that swept through Victoria in early January, and a number of people suffered damage to their properties," he said.
"For those who are eligible, this financial assistance will go a long way towards helping them to recover, carry out repairs and replace any damaged household items."
The NDRRA will offer the following emergency grants to eligible people living within the local government areas of Whitehorse and Maroondah:
• Emergency Relief Assistance, which provides payments of up to $520 per adult and $260 per child (up to a maximum of $1300 per household) to cover emergency food, shelter, clothing, and personal items; and
• Emergency Re-establishment Assistance, which provides assistance of up to $31,950 per household for clean-up, emergency accommodation, repairs, rebuilding (a principal place of residence), and replacing damaged contents.
People suffering hardship as a result of the storms are encouraged to phone the Victorian Emergency Recovery Information Line on 1300 799 232 to find out more about the available assistance.
Mr Sukkar this week visited the Whitehorse SES unit and thanked members for their remarkable efforts in responding to emergency calls during the January storms.
"The Whitehorse and Maroondah SES units put in an extraordinary effort to assist people whose properties were damaged by the violent winds and heavy rain," he said.
"Our community is very grateful to the SES for their tireless work."