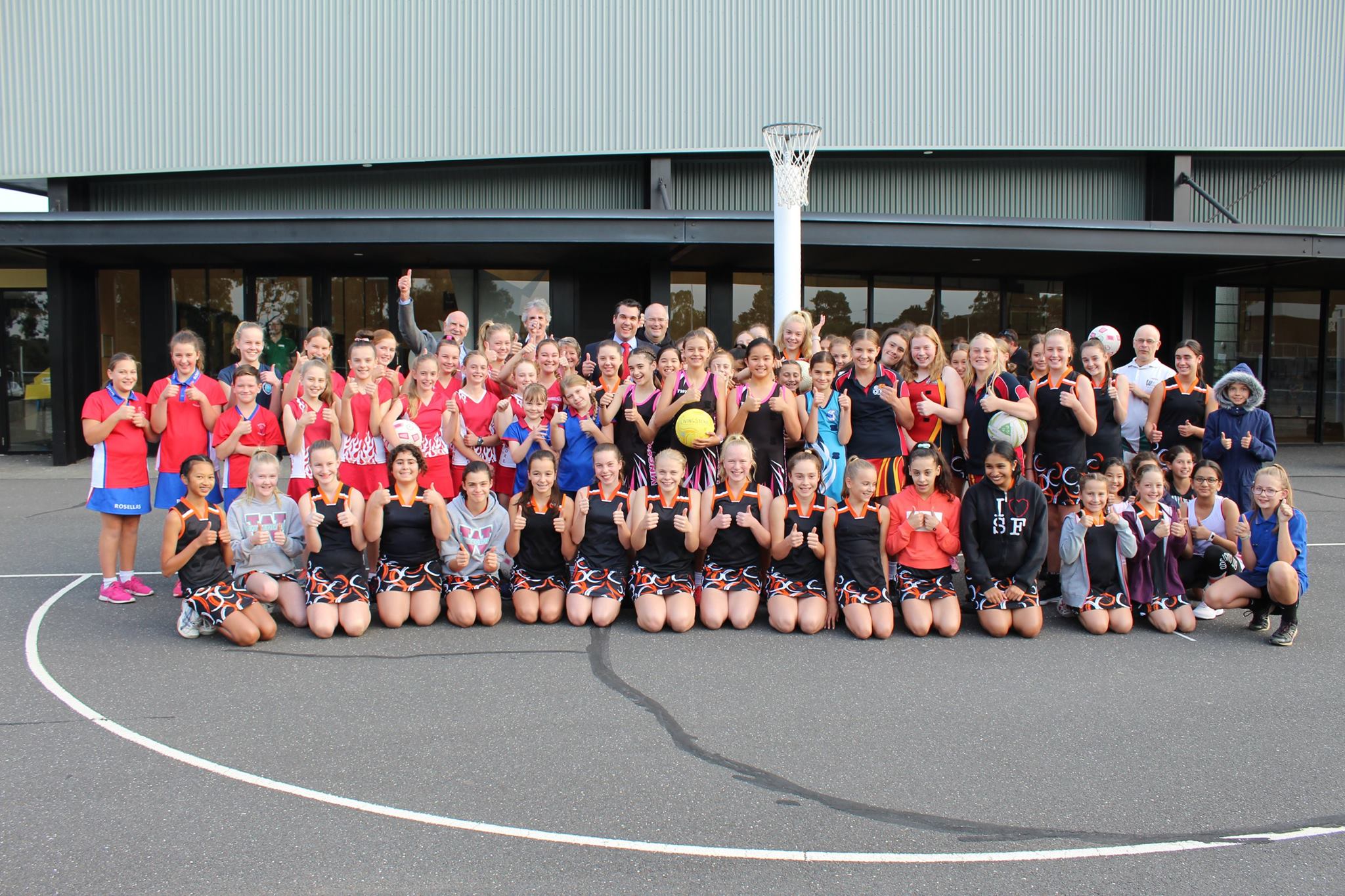 Supporting Local Netball in Whitehorse
$1.5 million in funding for an upgrade to Sportlink Vermont South
The upgrades will expand the stadium to enclose four existing outdoor courts, converting them into additional indoor courts.
Federal Member for Deakin, Michael Sukkar, has announced today that a re-elected Coalition Government will provide $1.5 million of funding to upgrade and expand Sportlink in Vermont South.
Mr Sukkar said the funding would extend the stadium by enclosing four existing outdoor courts, converting these into additional indoor courts.
"Extending the number of indoor courts will allow for extended hours of play, mean fewer matches are lost to extreme weather and improve the comfort for all players", Mr Sukkar said.
"The redevelopment will also include new indoor flooring and stadium-style seating to create a new show court".
The Whitehorse Netball Association which operates from Sportlink Vermont South runs a number of competitions with more than 200 teams playing at Sportlink each week. Players range from seven years of age through to players in their fifties.
The Chair of the Whitehorse Netball Association Board, Mark Lane said the improvement to the stadium would benefit so many people within the community and greatly improve the Whitehorse Netball Association.
"It will improve our ability to manage the competition as inclement weather will no longer impact matches, and will ensure the best facilities are provided to our netballers", said Mr Lane.
"We're very grateful for the support Michael Sukkar MP has offered all the players in the Whitehorse Netball Association".
This investment complements a $10.5 million investment in the construction of a new four-court stadium in Heathmont – to be completed in May 2019 – which will be home to the Melbourne East Netball Association and Victorian Churches Netball Association.