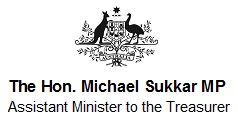 BOWEN UNDERMINES RBA – AND STILL CLUELESS ON HOUSING AFFORDABILITY
In a startling admission today, Chris Bowen has directly contradicted the Reserve Bank Governor by claiming Australia's financial stability is under threat.
In fact, in his address to the Reserve Bank Board last night, Philip Lowe said "The concern has not been that these developments have posed a risk to the stability of our financial system."
The Governor was also very clear on the underlying cause and solution to housing affordability: supply. 
"But, as is often the case in economics, it largely comes down to supply and demand. On the demand side, population growth in Australia – especially in our largest cities – picked up unexpectedly in the mid 2000s and it is only in the past couple of years that the rate of home building has responded. This imbalance was compounded by insufficient investment in the transport infrastructure needed to support our growing population. Nothing increases the supply of well-located land like good transport links. Underinvestment in this area is one of the factors that has pushed housing prices up. Put simply, the supply side simply did not keep pace with the stronger demand side. The result has been higher prices." 
"It is hard to escape the conclusion that we need to address the supply side if we are to avoid ever-rising housing costs relative to our incomes and to avoid the attendant incentive to borrow that is created by rising housing prices."
"As I have said, though, in the end addressing the supply side of the housing market is likely to prove a more durable way of dealing with the concerns that people have about debt and housing prices than detailed supervisory guidance."
It is clear Labor's higher taxes won't do the trick to tackle housing affordability.
Chris Bowen and Labor need to quit scare mongering and playing politics with this issue.
Media contact: Julianna Burgess – 0428 401 559