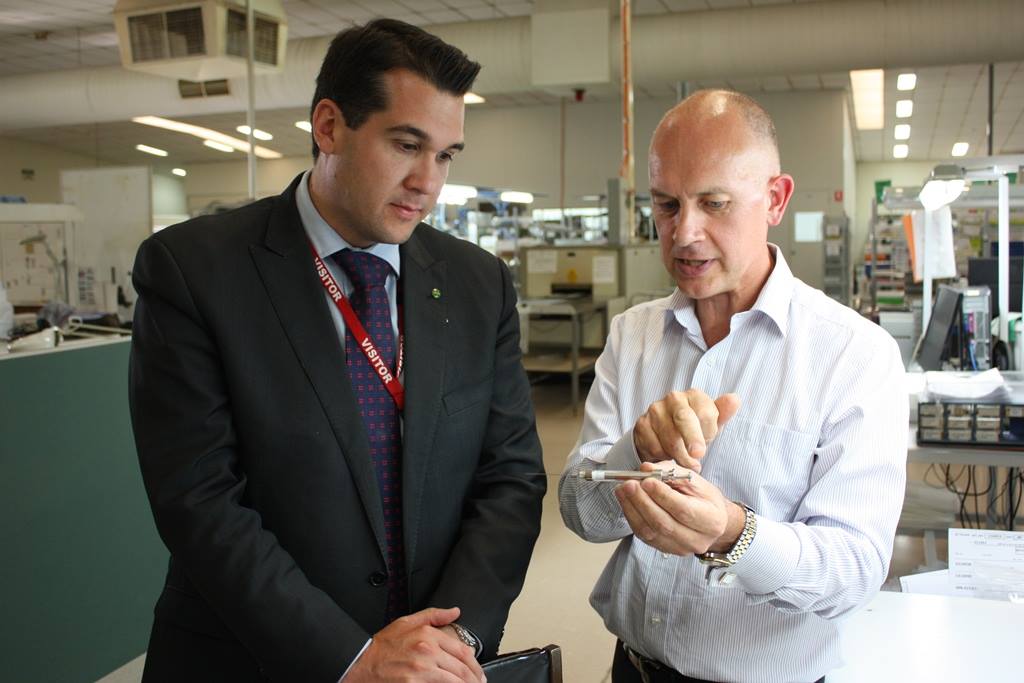 Ringwood Business on the Rise
Michael Sukkar today visited an inspiring, Ringwood-based business, which is leading the way in the manufacture of analytical and medical science products.
Trajan Scientific & Medical, a rapidly growing advanced manufacturing facility, commercialises and manufactures products used in scientific and medical analysis around the globe.
Founded by CEO Stephen Tomisich in 2011, the business has swiftly grown into a profitable enterprise that exports more than 98% of its products to customers in over 100 countries.
Michael said it was a privilege to visit Trajan's headquarters in Ringwood and hear the inspirational story behind this growing business.
"Stephen Tomisich and his team are at the forefront of analytical and medical science, developing and commercialising technologies that will make a real difference to the health and well-being of our nation," he said.
"I look forward to visiting again soon and supporting this business as it continues to go from strength to strength."
Trajan has major operations in Australia, Europe, the US and Asia, employing more than 300 employees worldwide, with their global headquarters located on a 17,000 m2 site in Ringwood.
Michael regularly visits business in the Deakin electorate in order to better understand the concerns of local businesses and provide strong representation in Canberra.
If you would like Michael to visit your business, please email Michael.Sukkar.MP@aph.gov.au or phone 9874 1711.