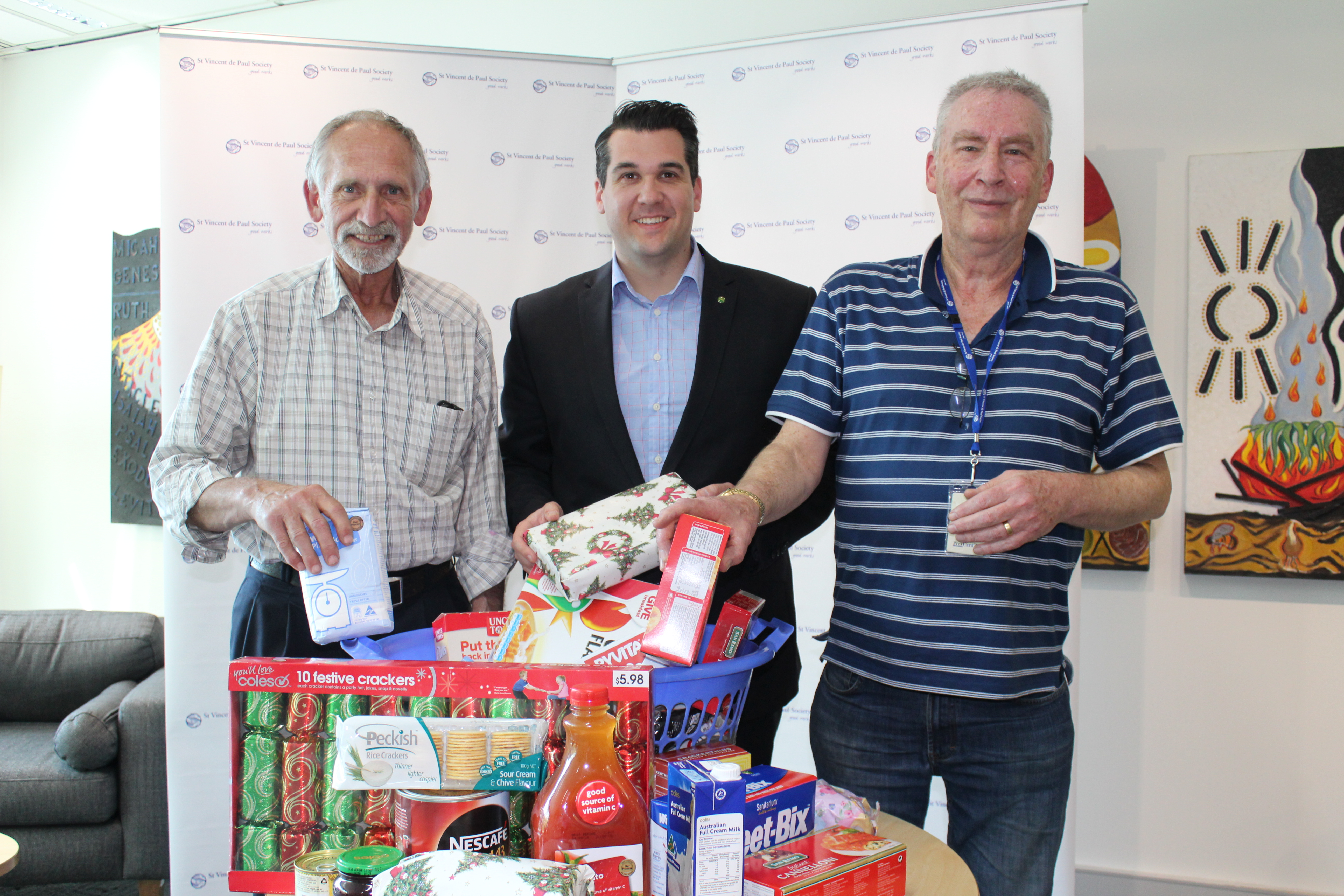 2015 Deakin Christmas Giving Tree
The annual Deakin Christmas Giving Tree is a great way for local businesses, families, community groups and schools to help those less fortunate in our community.
Last year's Deakin Christmas Giving Tree supported the Salvation Army, and provided hundreds of families in the community with much needed food items and gifts for children.
This year's Deakin Christmas Giving Tree will support the work of the St Vincent de Paul Society, who will distribute hampers to needy individuals and families over Christmas.
If you would like to donate new toys for children, gift vouchers, clothes, blankets, toiletries, and non-perishable food items, as well as Christmas puddings and cakes to this year's Deakin Christmas Giving tree, please deliver these to my office, located at 5/602 Whitehorse Road, Mitcham.
A number of collection sites have been set up across the electorate. You may also drop off goods at the following locations:
Holy Spirit Parish, 120 Oban Rd, Ringwood Nth.
Our Lady's Parish, 14 Bedford Rd, Ringwood (*weekends only)
St. John's Parish, 494 Whitehorse Rd, Mitcham
St. Thomas the Apostle, 57 Central Rd, Blackburn
St. Timothy's Parish, 17 Stevens Rd, Vermont
Sacred Heart Parish, 35 Wicklow Ave, Croydon
Vinnies Centre, 2/82 Maroondah H'way, Ringwood
Heathmont Community Bank branch of Bendigo Bank, 143 Canterbury Road, Heathmont