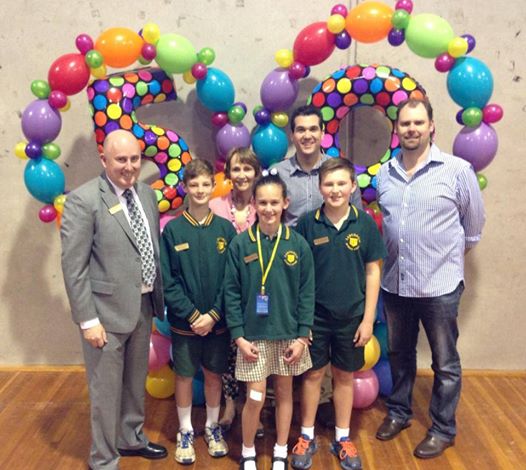 Laburnum Primary School Celebrates 50 Years
Michael Sukkar was delighted to join in the celebration of Laburnum Primary School's 50th anniversary over the weekend.
Students, staff, parents and members of the wider community took part in an Open Day Party on Saturday, 30 August, to mark the Blackburn school's 50 years of operation, from 1964 to 2014.
Mr Sukkar congratulated all of the members of the school community, past and present, on reaching this significant milestone.
"Laburnum is a fantastic local primary school, and I felt honoured to join in the festivities to mark its 50th anniversary," he said.
"I wish to thank the Blackburn community, who have helped to create such an outstanding culture at the school."
Mr Sukkar also acknowledged Principal Heather Hopcroft and her staff for their dedication to helping the students to reach their full potential.