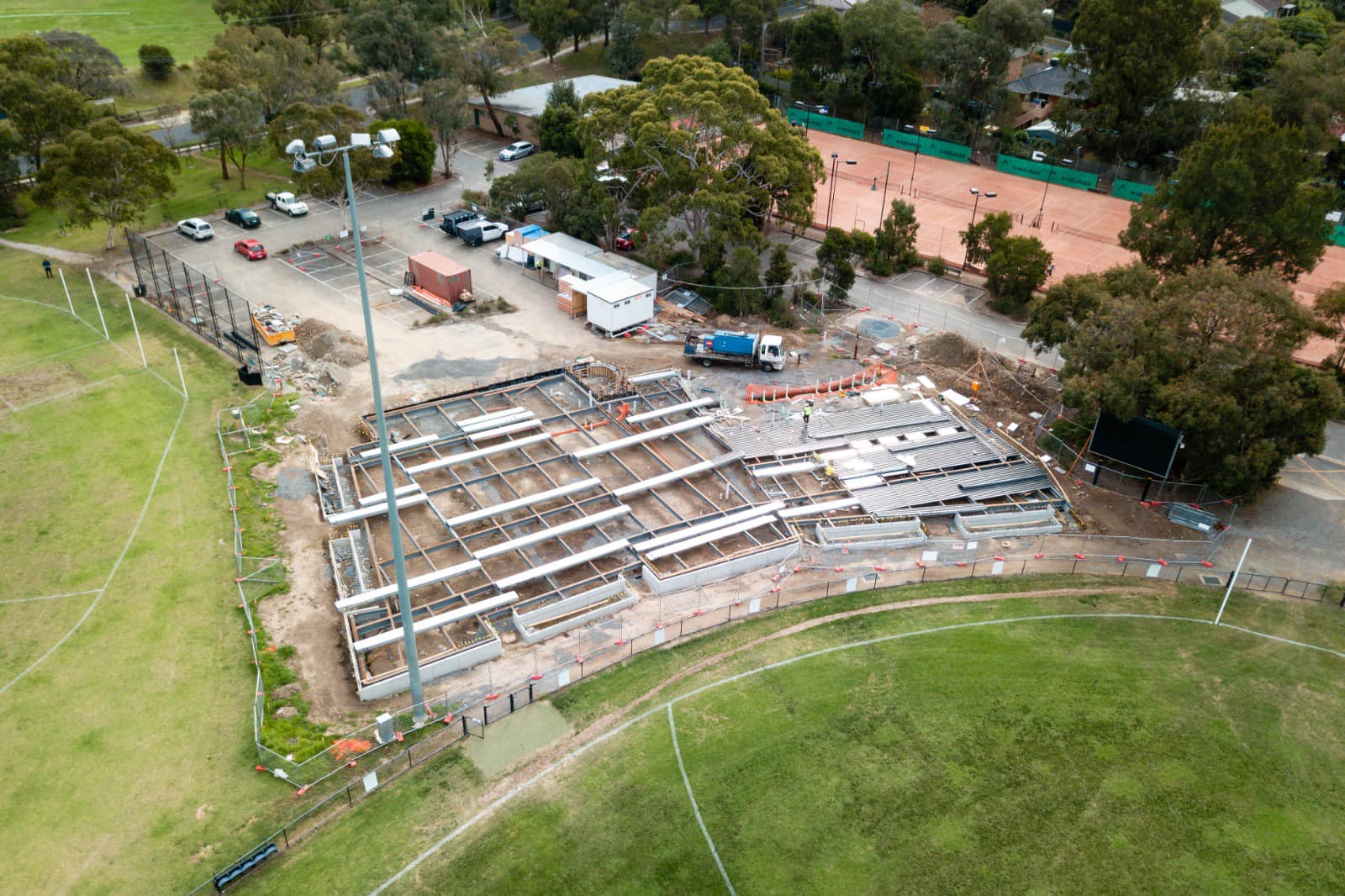 Heatherdale Reserve Pavilion
Delivering improved community infrastructure continues to be a major focus for me.
The new Heatherdale Reserve pavilion is another important project that will offer huge improvements to the whole community and is progressing.
This new home to the Heatherdale Cricket Club and Heathmont Jets Junior Football Club will strengthen these two outstanding clubs even further.