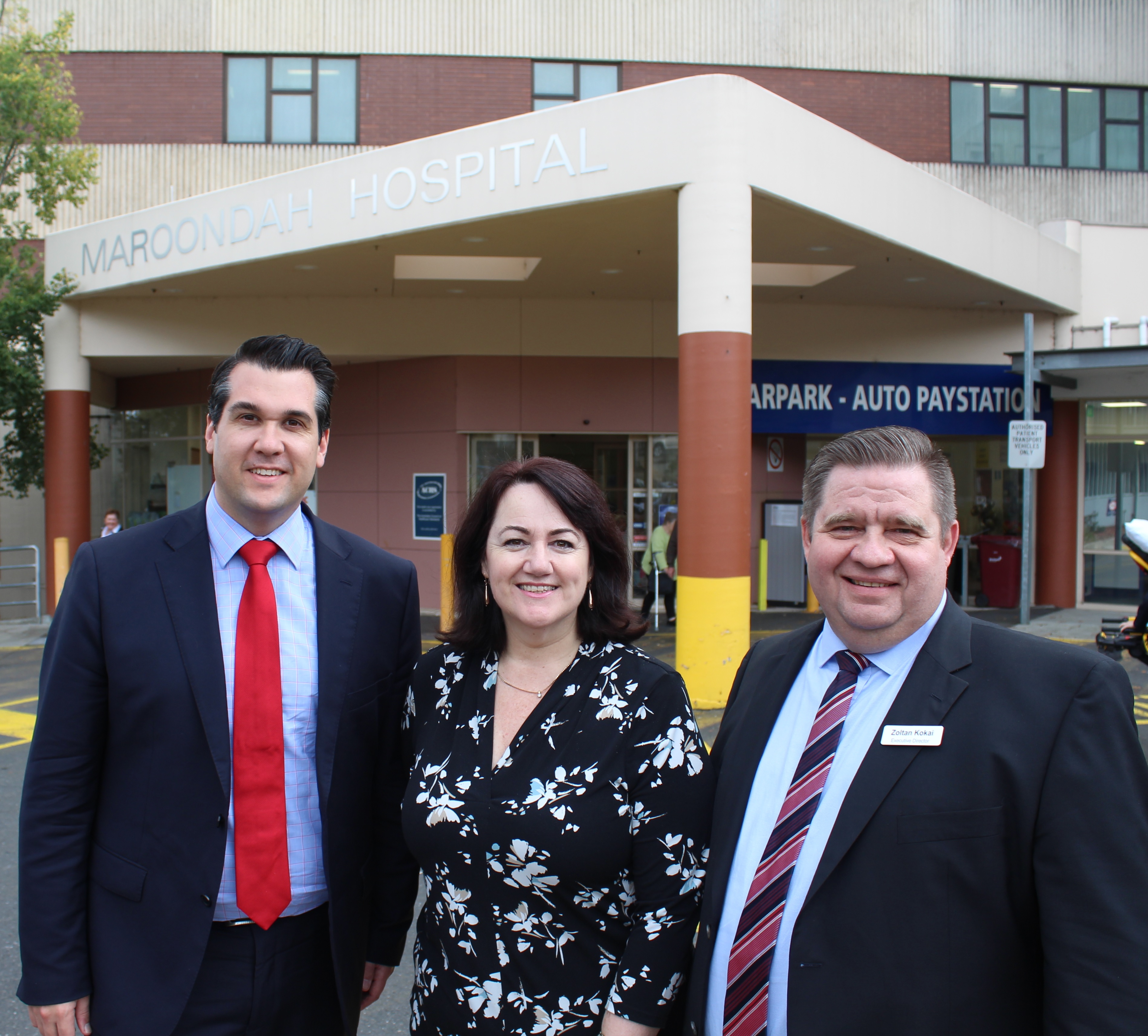 500 new parking spaces at Maroondah Hospital
Michael Sukkar, Federal Member for Deakin, today announced that the Coalition Government has approved up to $2 million in funding to help build more than 500 new parking spaces at Maroondah Hospital. Mr Sukkar said the funding delivers on his 2016 election commitment to address the long standing shortage of parking at Maroondah Hospital.
"Nobody wants to worry about finding a parking spot when they have loved ones waiting for them in hospital," Mr Sukkar said.
"These new parking spaces will ease congestion in the surrounding streets, improving safety and allowing a better flow of traffic. "This is great news for residents living in the streets surrounding the hospital, who have consistently voiced their frustration about the overflow of parking into their streets.
"The new carpark will also be secure, providing safe parking for staff and visitors.
"People will no longer have to be concerned about walking through dimly lit side streets at night or in the early hours of the morning to get to their cars. The new car spaces will be located within the hospital in a secure carpark. "Because of the strong community interest in this project, it was important for me to ensure the funding was delivered on time.
"I'm thrilled that this vital piece of infrastructure is going ahead with $2 million in Federal funding secured."
The project will result in the construction of a multi-deck car park, providing more than 500 parking spaces across five levels.
The Federal funding is provided through the Government's Community Development Grants Programme, which is providing up to $342 million towards around 300 community projects across Australia.
Zoltan Kokai, Executive Director Information, Technology and Capital Projects, at Eastern Health said that car parking within the Maroondah Hospital precinct is a key priority for Eastern Health, Maroondah City Council and the community. Mr Kokai welcomed the Federal Government's commitment to improve car parking at Maroondah Hospital.
"We will continue to work closely with all our key stakeholders on options available to enhance parking in the area," he said.
Media contact: Office of Michael Sukkar – 03 9874 1711