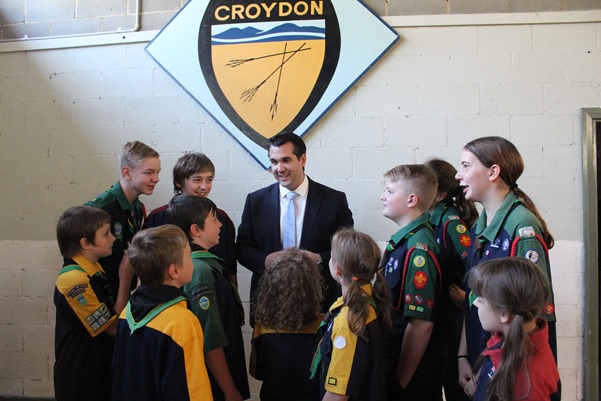 60 year old Scout Hall gets a facelift
Upgrade confirmed for 3rd Croydon Scout Hall in Lusher Rd, Croydon
$58,000 has been jointly invested by Maroondah City Council and the Australian Government
The project includes the installation of new flooring and an upgrade to the kitchen
3rd Croydon Scout Group received $58,000 from Maroondah City Council, the Australian Government and Scouts Victoria to install new floorboards in their Scout Hall and upgrade the kitchen.
Michael Sukkar, Federal Member for Deakin, announced the upgrade this week alongside Maroondah City Council and members of 3rd Croydon Scout Group.
"The Scout Hall has great character but is in desperate need of a facelift, with 2018 being the 60th anniversary for 3rd Croydon Scout Group," Mr Sukkar said.
"The new kitchen and flooring will allow the Scout Groups to continue their activities in the hall for years to come.
"Scouts are a great way for young people to stay active and learn practical skills.
"I hope this investment will encourage more young people to get involved in their local Scout Group."
Mandy Ball, President of 3rd Croydon Scout Group, said the hall is a much loved place for all of us and we greatly appreciate the support to help improve the flooring and kitchen which are essential to our everyday activities.
Media Contact: Office of Michael Sukkar MP 03 9874 1711