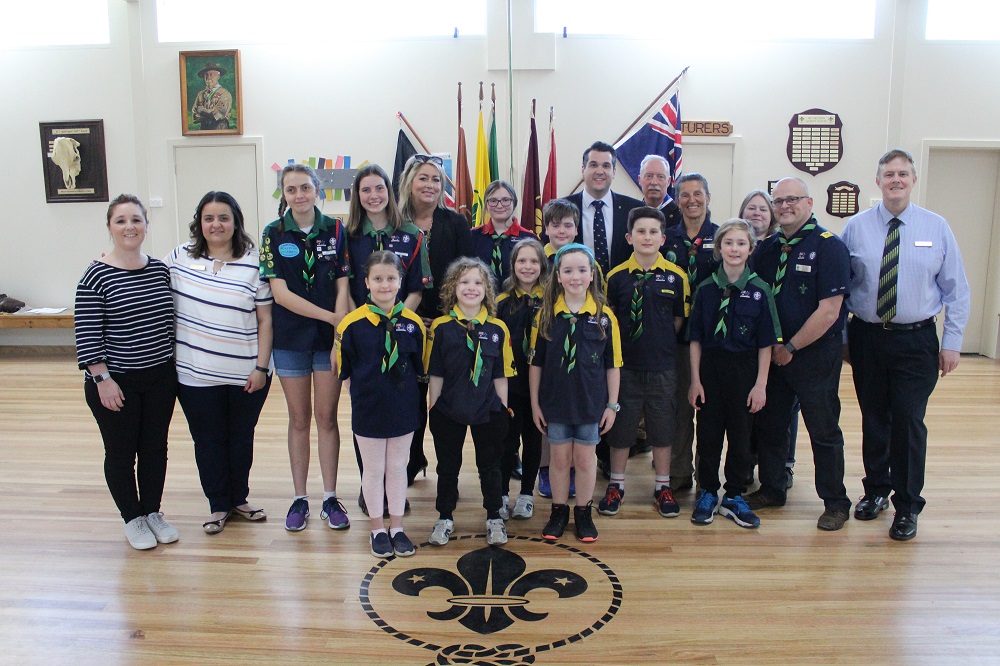 A fresh look for 3rd Croydon Scouts
New floor, kitchen and security features installed for 3rd Croydon Scout Hall in Lusher Rd, Croydon
More than $80,000 has been jointly invested by Maroondah City Council, Scouts Victoria and the Australian Government
More than $80,000 of renovations at 3rd Croydon Scout Group has been completed with the support of Maroondah City Council, the Australian Government and Scouts Victoria.
Michael Sukkar, Federal Member for Deakin, visited the Scout Group recently to view the completed works and speak to the scout leaders, members and their families.
"The comparison of how the hall looked before the renovation and after is as different as chalk and cheese," Mr Sukkar said.
"There were some legitimate safety concerns with respect to the old flooring so it's great to know now that the children will be in a safer environment.
"The newly renovated hall is not just a benefit to the scout groups that call it home but also the local community who are able to hire it out."
Mandy Ball, President of 3rd Croydon Scout Group, said, "everyone is extremely pleased with how the renovations have turned out.  All those who use our hall are very thankful for Michael's support in securing Federal funding to complete these works".
Media Contact: Office of Michael Sukkar MP 03 9874 1711