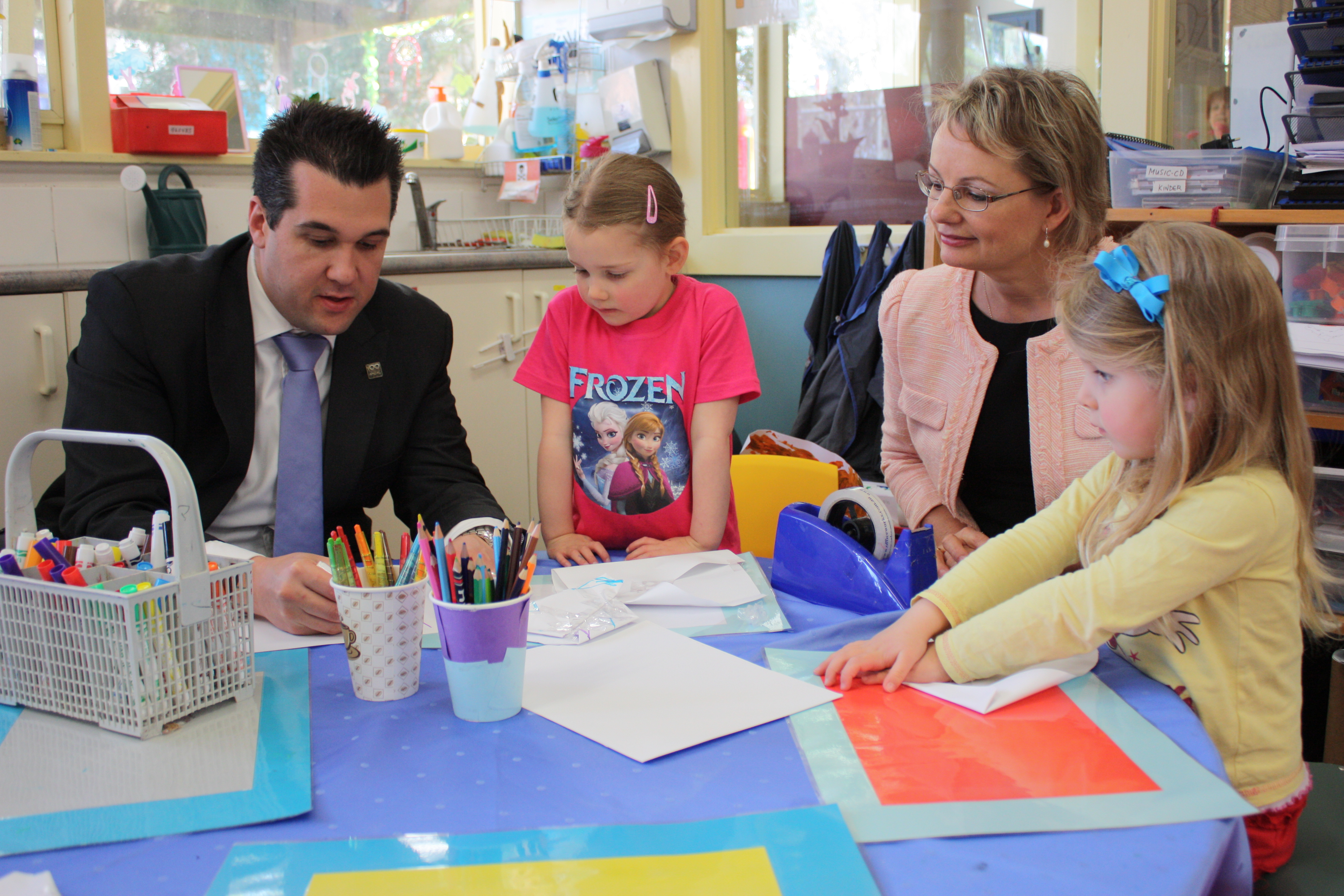 Affordable, Accessible Child Care High on Agenda
Federal Member for Deakin, Michael Sukkar was today joined by Federal Assistant Minister for Education Sussan Ley, as the Abbott Government delivers on its promise for more affordable, flexible and accessible child care for Victorian families.
The visit by the Assistant Minister comes as the Productivity Commission enters the final stages of their inquiry into child care and early childhood learning.
"I am very pleased to have the Assistant Education Minister here in Deakin to discuss concerns with local parents and child care operators. Today's visit allows us to receive first hand feedback on the draft recommendations from the Commission, which is the first major review of the child care sector in some 20 years," Mr Sukkar said.
"Flexible and available child care at a price mums and dads can afford is crucial for workforce participation in the Deakin electorate. Our families should be able to plan child care around their work life, not their work life around child care and, right now, that's not happening in far too many cases."
"The cost of Child care shot up 53% during six years of Labor Government putting fees out of reach for many working parents. That equates to an additional $75 a week or $3,500 a year.
Assistant Minister Ley said over 268,000 children were enrolled in formal approved child care services in Victoria during the September 2013 Quarter compared with 176,000 in the September 2007 Quarter – an increase of almost 100,000 children or more than 50 per cent in six years.
Ms Ley said the number of hours of child care Victorian families used each week had also increased by 15 per cent during the same six year period to 25.2 hours per week – the largest percentage increase in the nation.
"Victoria has experienced the highest increase in the number of hours of child care used per week by families in the nation – more than double the average increase nationally. However, the cost of child care has also become increasingly unaffordable for Victorian families after six years under Labor.
"This in turn impacts on workforce participation opportunities, particularly for women."
"The Abbott Government is committed to making child care more affordable, flexible and accessible for Victorian families. That's why we tasked this Productivity Commission Inquiry – the first major review of the child care system since the 1990s – as one of our first priorities in government."