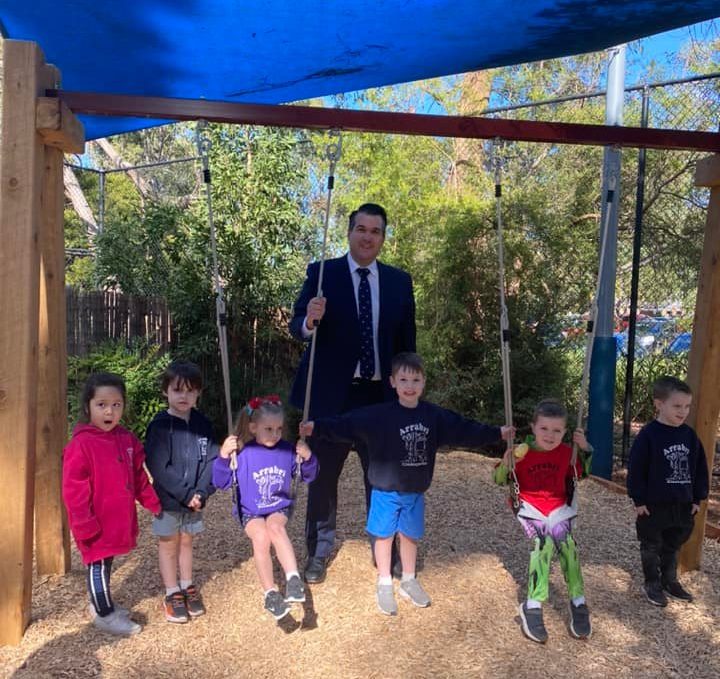 Arrabri Kindergarten Outdoor Play Space
It was great to visit Arrabri Kindergarten to check out their brand-new outdoor play space.
I was proud to kick-off this project with a grant from the Federal Government. Along with upgrades to a number of local kinders and pre-schools, these investments will continue to support our children's learning and development.