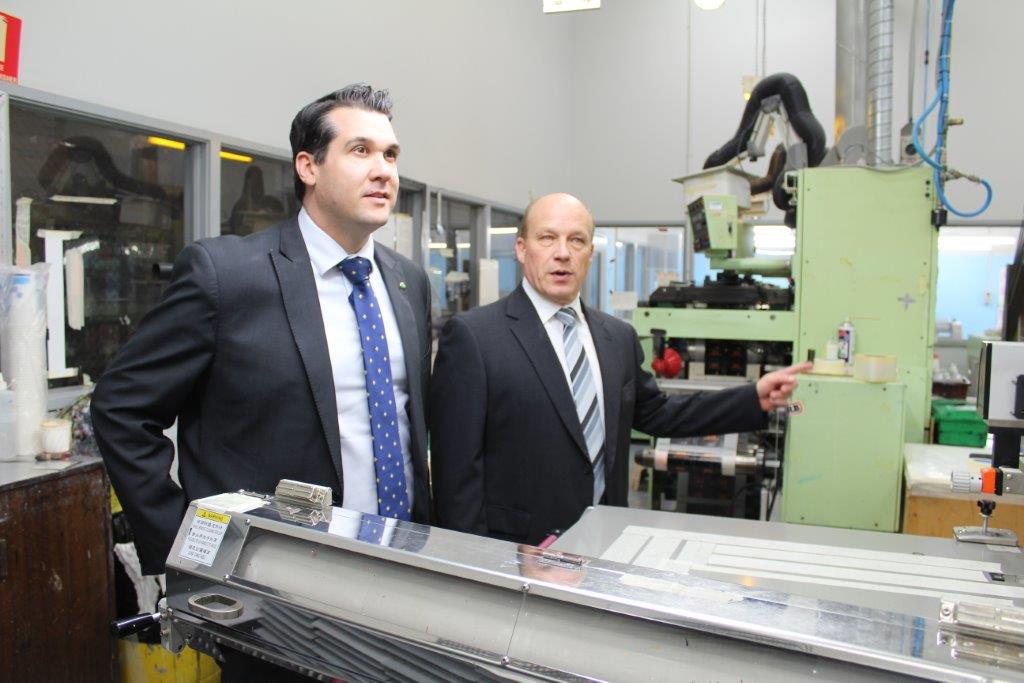 Bayswater North business drives innovation in the auto supply chain
Local Bayswater North business Luna Nameplate Industries, have received an Australian Government investment of $441,122 to diversify their auto component manufacturing into new products and industry sectors.
The grant was announced by Minister for Industry, Innovation and Science Christopher Pyne, who said that $4,797,383 in Government support would generate a total of $15.1 million in investment across Australia, to help ten firms diversify into new markets.
Member for Deakin, Michael Sukkar congratulated Luna Nameplate Industries on their commitment to innovation in support of the future of their business and local jobs.
"Luna Nameplate Industries have received $441,122 from round three of the Automotive Diversification Programme to complement their own investment in machinery to fulfil new licensed consumer product agreements to supply Asia, the U.S and Europe with a range of unique products" Michael Sukkar MP said.
"With this Government support Luna Nameplate Industries will be able to invest $882,244 in new machinery, which will allow them to expand their business and secure local jobs."
"This investment enables Luna Nameplate Industries to continue reshaping their business with the kind of innovation and spirit the Government is fostering through its new National Innovation and Science Agenda.
"This is key to our commitment in ensuring a strong and sustainable high-value, globally-competitive, manufacturing industry in Australia."
The Automotive Diversification Programme funding is part of the Australian Government's $155 million Growth Fund. Including round three, the programme has supported 31 diversification projects and is expected to drive almost $50 million investment in Australian manufacturing.
More information: www.business.gov.au