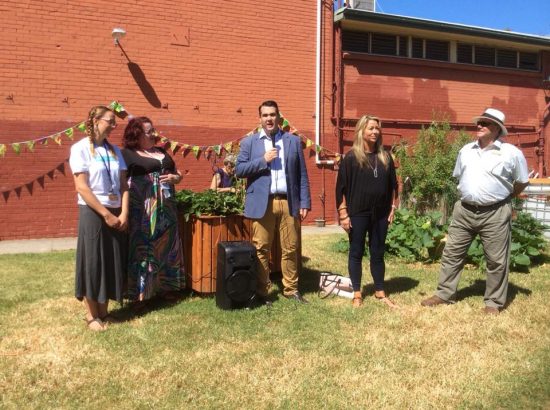 Bedford Park Community Garden
$250,000 to be spent on completing the permaculture-designed community garden and sustainably hub.
Community members have been fundraising for some time and welcomed partnering with the Federal Government and Maroondah Council.
Facilities for indoor and outdoor gardening workshops will be a key feature, allowing everyone from the community to enjoy the events space.
Michael Sukkar, Federal Member for Deakin, attended Bedford Park Community Garden for their sustainability fair to announce that the Federal Government and Maroondah City Council would fund the $250,000 required for their new Community Garden.
The new garden will focus on growing fruit and vegetables free for the local community and will allow the Central Ringwood Community Centre at Bedford Park to continue to run permaculture courses. The garden will also be labelled with example of permaculture techniques so everyone can learn as they wander through the garden.
Mr Sukkar said he was happy to support the project as it will help to promote healthier food lifestyles for the local community as well providing an event space for the community to enjoy.
"This project will enable local families to have access to fresh fruit and vegetables and help parents to teach their children about the importance of fresh food when it comes to a healthy diet".
Cath Collopy, the manager at the Central Ringwood Community Centre said that the support would enhance the garden as demand continues to grow.
"Our beautiful garden has been growing steadily and quietly, but now it will really be able to reach the next level.  We're thrilled that Michael Sukkar and Maroondah Council are able to support this exciting project".
Media Contact: Office of Michael Sukkar MP 03 9874 1711