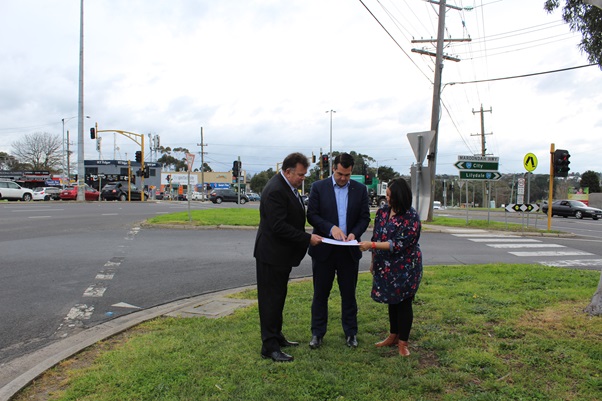 Busting Congestion in Croydon
$8 million secured from the Federal Government to upgrade the intersection of Dorset Rd, Exeter Rd, Bellara Drive and Maroondah Hwy
Construction begins in mid-August 2018
The purpose of the upgrade is to improve traffic flow, allow better access to the shops and parking and make the intersection safer for vehicles, pedestrians and cyclists
Michael Sukkar, Federal Member for Deakin, secured $8 million in Federal Government funding to upgrade the Dorset Rd, Exeter Rd, Bellara Dve and Maroondah Hwy intersection to ease traffic congestion and make it safer for motorists.
Mr Sukkar said that the grid-locked intersection has been an increasing source of frustration for Croydon residents in recent years with crippling traffic congestion, especially during peak hour.
"Tackling congestion and reducing travel times for local residents is a priority, especially since most local residents have further to travel, and therefore spend more time in their cars travelling to and from home, school and work," Mr Sukkar said.
"The less time spent stuck on the road, the more time people can spend with their friends and families.
"Works are set to being mid-August 2018 with community consultation already underway.
"The upgrades will reduce delays at the intersection during peak hours by up to 57% or 2 minutes.
"Remodelling of the intersection will allow for improved traffic flow and better access to local shops and parking.
"A big part of the upgrade is a number of safety improvements, which are designed to make the intersection safer for vehicles, pedestrians and cyclists."
Media Contact: 03 9874 1711