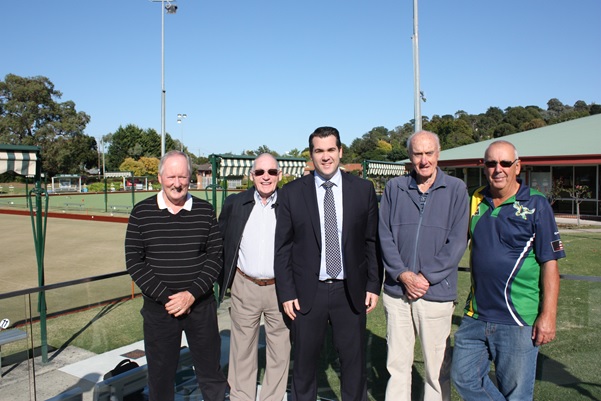 Cafe opens at Ringwood Bowls
Michael Sukkar, Federal Member for Deakin, today toured the new cafe and patio area at the Ringwood Bowls Club, which was built with the support of the Turnbull Government.
Mr Sukkar secured $20,000 through the Government's Stronger Communities Grant Programme to partially fund the new facilities.
"The new entertainment area is fantastic," he said. "It's great to see the Club now has a suitable space for its more than 250 members to relax before and after games.
"Ringwood Bowls Club really is a great social club and an institution of Ringwood, so I was pleased to see this project delivered – a project that's exceeded all of our expectations. John Hamilton, President of Ringwood Bowls Club, joined Mr Sukkar to show off the new facilities.
Mr Hamilton said the members were all looking forward to enjoying a refreshment on the patio after the games.
It's fantastic to finally have a good space for members and visitors to use. We're all very grateful to Michael for securing the grant and getting the job done," he said.