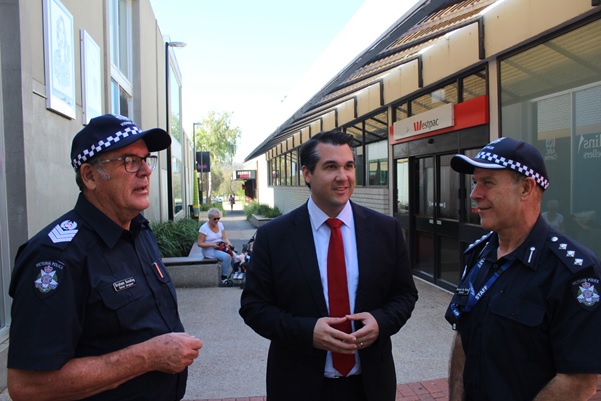 CCTV cameras delivered for Croydon
Michael Sukkar, Federal Member for Deakin, today announced that the new and improved CCTV cameras for Croydon Town Centre are installed and up and running.
Mr Sukkar said $435,000 in funding was authorised under the Safer Streets Programme for use by Maroondah City Council to upgrade 14 existing cameras and install seven new cameras in central Croydon.
"The new cameras are installed at designated priority areas within the Croydon Town Centre," Mr Sukkar said.
"The cameras will feed directly into Croydon Police Station which has received new hardware that provides live streaming and a clearer image quality.
"It is important that local residents and traders feel safe in Croydon.
"The new and upgraded cameras are there to protect our community, deterring antisocial behaviour and assisting the police to prosecute and catch criminals," Mr Sukkar said
Media Contact: Office of Michael Sukkar MP 03 9874 1711