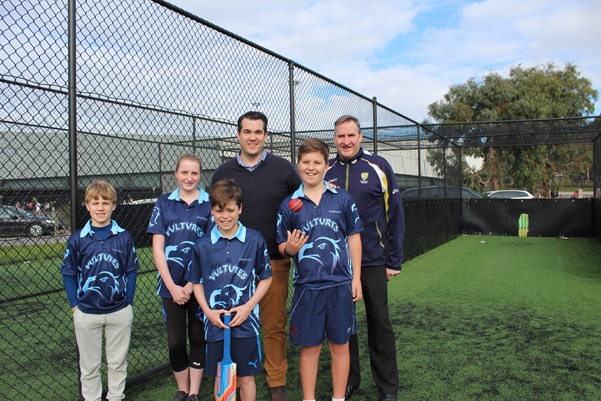 Cricket nets unveiled in Vermont South
Michael Sukkar, Federal Member for Deakin, today visited the Vermont South Cricket Club to inspect the newly-installed cricket nets funded by the Coalition Government.
Mr Sukkar welcomed the opportunity to watch the players in action in the nets.
"It's a fantastic outcome for the Vermont South Cricket Club and the community," he said.
"I hope that locals can continue to enjoy the nets now that works are completed."
The Coalition Government provided $20,000 through its Stronger Communities Programme to assist with the installation of the cricket nets.
Andrew Bennett, Secretary of Vermont South Cricket Club, said the club has been seeking to improve its training facilities for a long time.
"The old nets really needed an overhaul so we're thrilled that Michael was able to assist by securing funding to get this project done," Mr Bennett said.
Media Contact: Joshua Bonney 03 9874 1711