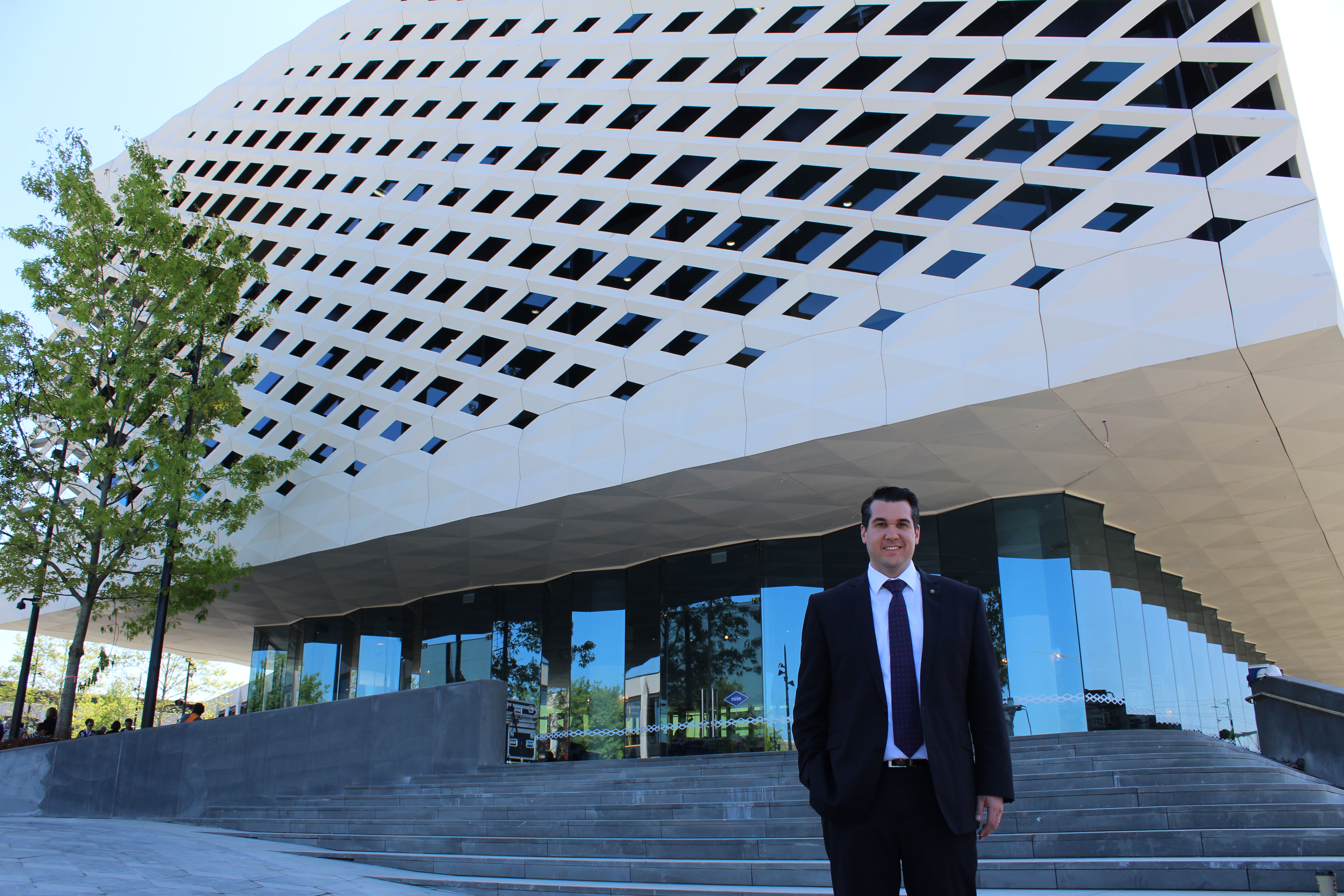 Innovation and knowledge at the heart of the Realm
Residents of Melbourne's eastern region today welcome the opening of the Realm Centre for Knowledge and Innovation as part of the Eastland Shopping Centre redevelopment project.
Deputy Prime Minister and Minister for Infrastructure and Regional Development Warren Truss said the Australian Government invested $3 million towards the $7.7 million Realm project under the National Stronger Regions Fund.
"The Australian Government is investing $1 billion over five years to strengthen regions across Australia, enhancing economic growth and sustaining disadvantaged communities into the future," Mr Truss said.
"Realm is a first of its kind library, cultural, knowledge and innovation centre and is co-located with the newly developed Ringwood Town Square."
Minister for Foreign Affairs Julie Bishop said the Centre for Knowledge and Innovation would provide the community with access to cutting edge resources and the latest technologies.
"The Centre will offer one-stop-shop assistance and advice, education and training programs, employment services, industry expertise and co-working, meeting and event facilities," Ms Bishop said.
"It will lead the creative and educational development of Melbourne's south east region strengthening competitiveness and employment."
Federal Member for Deakin Michael Sukkar said the construction and fit out of the Realm centre included lounge and terrace work spaces, meeting and training areas with a theatre and permanent staff offices.
"A library with areas to engage children and young people, comprehensive Council Service Centre, curated art space, café area and interactive local history display space is combined with computer labs and technology areas, business resource hub and associated amenities," Mr Sukkar said.
"The Centre will be a key driver in delivering over 10,000 direct and 16,000 indirect jobs and deliver a $2.6 billion Gross Regional Product for Melbourne's outer east. The employment, innovation, and productivity generated through investments in skills and training, business development, information sharing and technology will immeasurably benefit Deakin residents and business."
The Realm Centre for Knowledge and Innovation project is part of the larger $665 million expansion of Eastland and Ringwood town square precinct. The project was jointly funded by the Australian Government and Maroondah City Council, each contributing $3 million, and the Queensland Investment Corporation which provided $1.7 million.