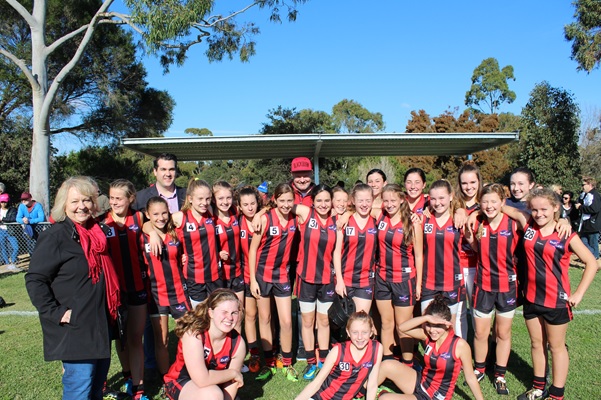 New facilities for Blackburn FC
Blackburn Football Club has completed the construction of new shelters at Eley Park – thanks to support from the Coalition Government
Michael Sukkar, Federal Member for Deakin, officially opened the facilities on the weekend, including new coaches' boxes, spectator shelter and interchange shelter.
"The shelters are part of our ongoing efforts to support the growing interest in women's football," Mr Sukkar said.
"Local footy clubs, like Blackburn, are working to upgrade facilities to cope with the increased number of players and demand for more women's teams.
"It's fantastic to see all those involved making use of the new facilities and enjoying the games."
The Coalition Government provided $20,000 in funding through the Stronger Communities Programme to assist with construction of the shelters.
Pat Mannix, from Blackburn Football Club, said the club was "extremely pleased" with the outcome.
"We really appreciate the continued support of Michael and his help in promoting women's football," Mr Mannix said.
Media Contact: Joshua Bonney 03 9874 1711