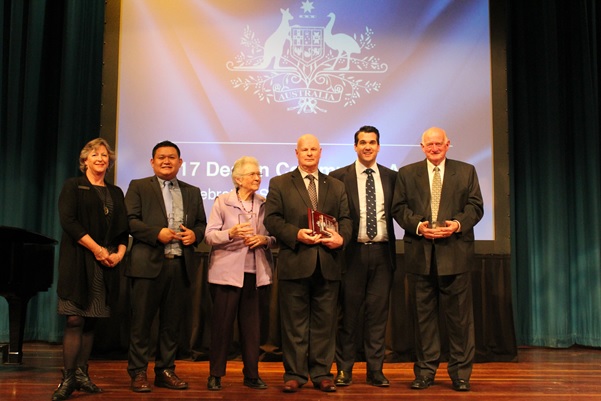 Nominations Now Open For Deakin Community Awards 2018
The Deakin Community Awards is an initiative that recognises our unsung community leaders and volunteers who generously give their time and energy to make our local community a better place to live without expecting reward or recognition.
Today I call on the Deakin electorate to nominate a local whose spirit, passion and dedication to our community deserves recognition.
This is a fantastic opportunity to recognise the sports coach, volunteer, parent or student leader who has gone above and beyond in their service to the community.
In addition to the Open category, this year's awards also include the following four categories: Youth (12-25), Open (26-64), Seniors (Over 65), and Groups. Nominees in each of these categories are also eligible to be selected as finalists and as the overall award winner.
The Deakin Community Awards ceremony will be held at Yarra Valley Grammar in the George Wood Preforming Arts Centre on Monday, 6 August 2018 from 6:30pm to 9pm.
To be eligible for nomination, the award nominee must live in the Deakin electorate or be able to demonstrate that they have significantly contributed to the community in Deakin.
Nomination forms can be completed online via:
https://www.michaelsukkar.com.au/for-constituents/dca/
Nominations close 5pm on Friday, 6 July 2018.
For general enquiries, please contact my office on 9874 1711.