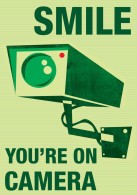 Safety In Ringwood East Under Spotlight
SAFETY IN RINGWOOD EAST UNDER SPOTLIGHT
Michael Sukkar, Liberal Candidate for Deakin, is joining with local shop owners to shine a spotlight on safety issues in Ringwood East's Railway Avenue.
During regular visits to the shopping strip, Mr Sukkar said local traders and residents had raised their concerns about poor lighting, graffiti, and other property damage in the area as well as a series of shop break-ins.
"Railway Avenue is one of Deakin's most popular shopping destinations and it is important that we work together to make sure that it continues to be a safe and enjoyable place to visit," Mr Sukkar said.
"I am troubled by what traders have told me about shops being broken into and targeted by heartless vandals. Parts of the shopping strip are also poorly-lit, which is a concern for traders locking up at night and commuters walking home from East Ringwood station."
"Our police are doing an exemplary job at keeping our community safe. I want to work with the local police, traders and residents to see what steps we can take to make Ringwood East an even safer place."
Mr Sukkar has invited the Shadow Minister for Justice, Customs and Border Protection, Michael
Keenan, to visit the Railway Avenue shopping strip on Tuesday, April 16.
"We will meet with local traders to hear their concerns and seek input from them as to how to reduce crime in the neighbourhood," he said.
The Coalition's Plan for Safer Streets will provide $50 million in grants for local communities to fund crime prevention infrastructure such as better lighting, CCTVs and mobile CCTVs.
The grants program, announced in October, would start in the first year of a new Coalition Government.
The visit to Ringwood East shops will be followed by a Deakin Community Crime Forum at the nearby East Ringwood Senior Citizens' Centre in Laurence Grove, starting at 2:30pm.
The forum will give residents and community leaders an opportunity to have their say on how
crime is affecting the Deakin community.