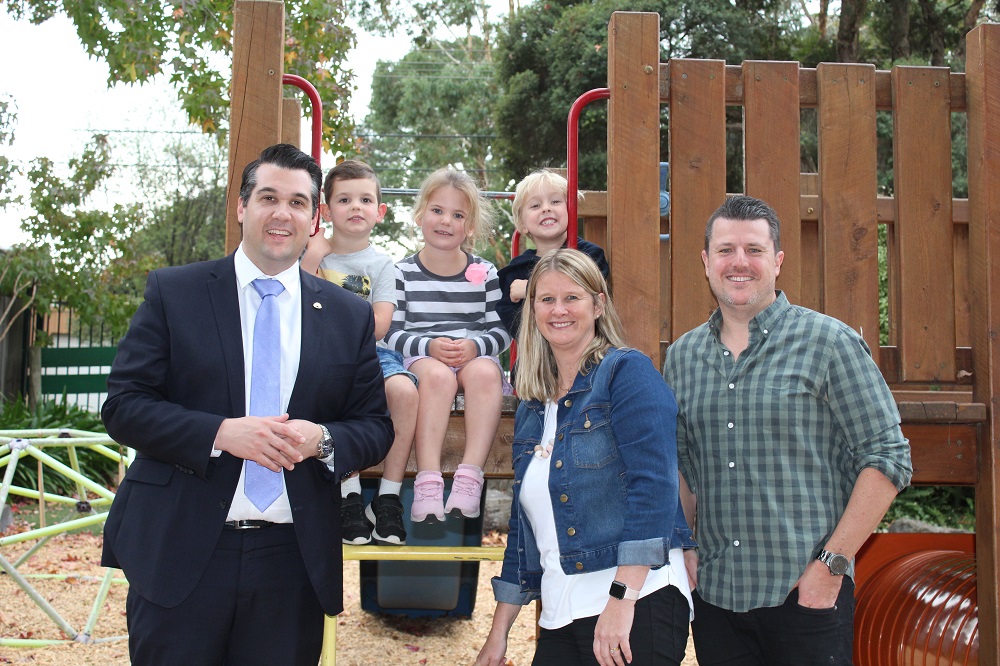 Supporting the redevelopment of Pinemont Pre-School
$190,000 in funding for the redevelopment of the outdoor facilities, playground area and storage facilities at Pinemont Pre-School in North Ringwood.
The developed outdoor area will be an engaging and interactive space for the children to play, learn and explore in a safe environment.
Federal Member for Deakin, Michael Sukkar, has announced today that a re-elected Coalition Government will provide $190,000 towards the redevelopment of the outdoor facilities at Pinemont Pre-School.
Mr Sukkar thanked the committee at the pre-school for its tireless advocacy for these much‑needed facilities.
"Ensuring a safe and engaging space for children to learn and play is critical for developing minds and I am proud to have secured this funding commitment in support of the kindergarten".
The President of Pinemont Pre-School Committee, Mr Paul Dimond, said this funding will reinvigorate the ageing outdoor facilities, improve the usability of our storage area and will be very welcome by the children and parents alike.
"This new play space will include elements that are interactive, all access and will stimulate a child's imagination and desire for engagement and return visits, said Mr Dimond.