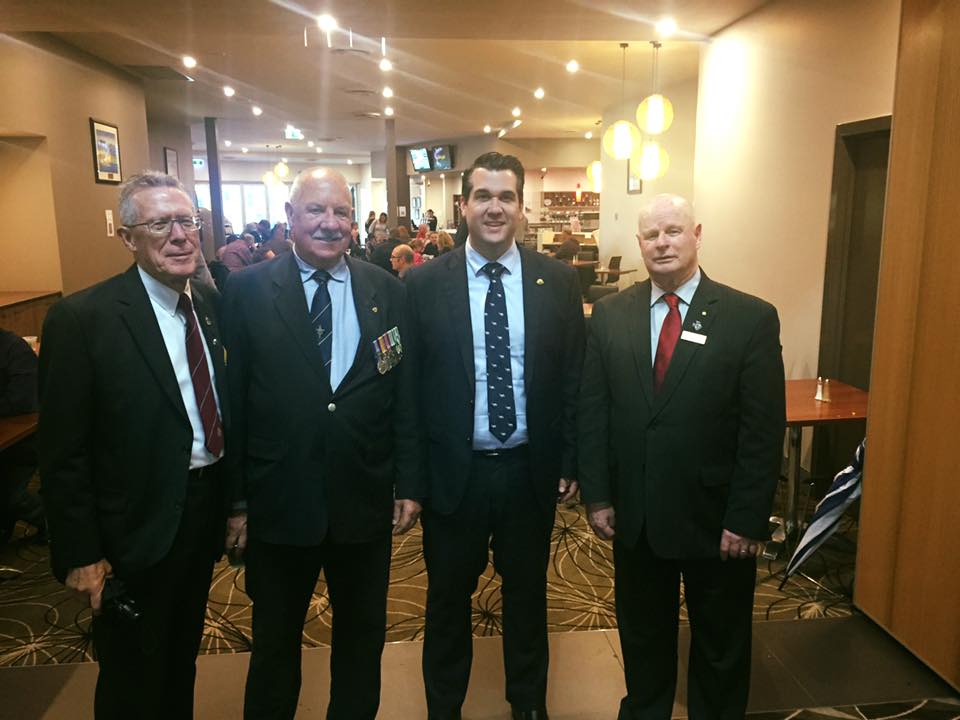 Supporting Veterans in our Community
33,306 in funding for the Ringwood RSL Sub-branch for the purchase of a new community mini-bus.
The new vehicle will replace their ageing current bus and will be used by the War Widows, Women's Auxiliary and the general club membership
Federal Member for Deakin, Michael Sukkar, has announced that the Ringwood RSL has been successful in receiving $33,306.82 in funding under the latest round of Veteran and Community Grants.
Mr Sukkar said that the funding would enable the RSL to purchase a new community mini-bus, assisting them in their work to reduce social isolation by transporting veterans and their families to organised events.
"This funding will allow the RSL to replace their current vehicle which is rapidly reaching its use-by date. The new mini-bus will be used by the War Widows, Women's Auxiliary and the general club membership", Mr Sukkar said.
"The Ringwood RSL is an important part of our local community, providing a crucial outreach service to local veterans and their families and I'm pleased to have been able to assist them in obtaining this funding".
Ringwood RSL President, David Jamison, said that local veterans and other patrons at the RSL were excited by the announcement.
"The Ringwood RSL is committed to improving the lives of those in our area who have served and sacrificed for our nation in practical and tangible ways", Mr Jamison said.
"Many of our supporters and customers are no longer able to drive for various reasons and this investment will we mean we will be able to continue to assist them in attending the many events and functions that we hold".
Funding provided under the Veterans and Community Grants program helps support organisations to deliver services which improve the health and wellbeing of members of the veteran community.  These programs also help reduce social isolation for veterans and their families and encourage them to remain independent, healthy and active.
Further information can be found at www.communitygrants.gov.au.