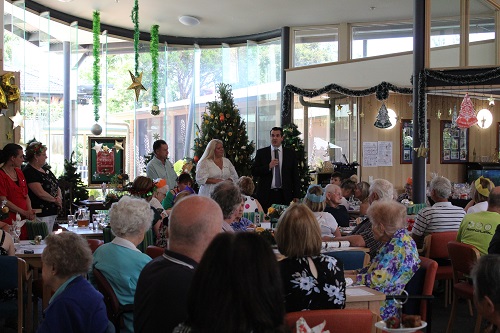 Upgrade to outdoor community area at Donwood
$45,000 expansion of the Donwood Community Centre for an outdoor community space
The space will include an outdoor BBQ area, gazebo, children's playground, and a large garden area.
Accessible pathways and facilities for non-ambulant people will also be a key feature, allowing everyone from the community to enjoy the space.
Michael Sukkar, Federal Member for Deakin, today announced that Donwood Community Aged Care facility would be receiving money from the Federal Government as part of their extensive renovations.
Donwood has a community area on Diana Street which is being expanded to include an outdoor BBQ area, Gazebo, Children's Playground, accessible pathways for non-ambulant people and beautiful gardens.
Mr Sukkar said that the new space will allow Donwood to expand, enabling more community members to have access to more amenities.
"The area will be a welcome addition to both the Donwood community, and the Ringwood community at large," Mr Sukkar said.
"The Federal Government's investment from the Federal Government into Donwood community Care will ensure that this project goes ahead."
"The new and improved space will be enjoyed not only by Donwood residents but by other aged care community groups and external children's playgroups in the area, seeing people of all generations coming together."
Natasha Wilkinson, the Chief Executive Officer of Donwood said "We really appreciate Michael's support in obtaining Government funding for this project. With this assistance, we have been able to fund the expansion, enhancing the service that we provide."
Media Contact: Office of Michael Sukkar MP 03 9874 1711