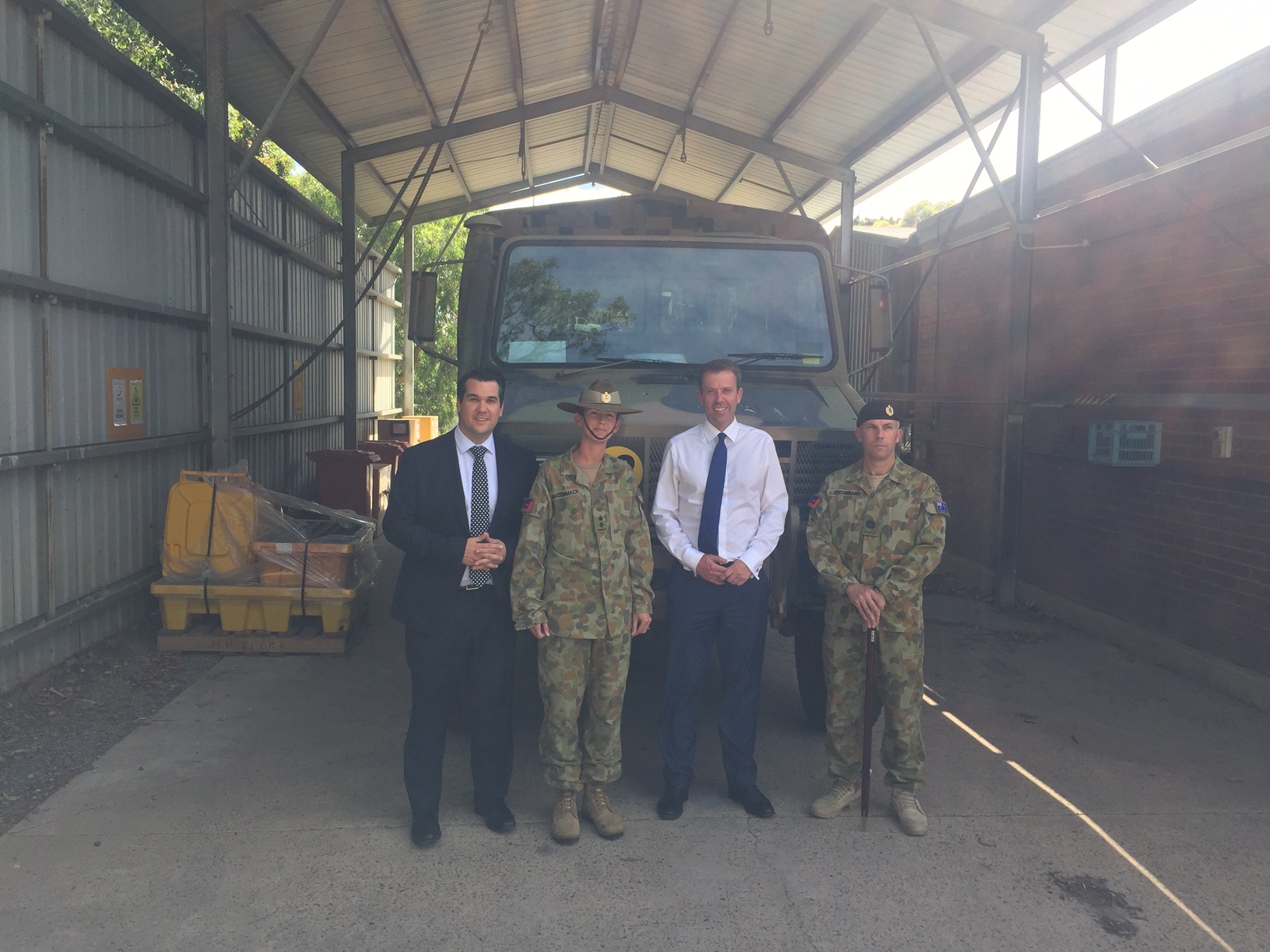 Visit to the 22 Engineer Regiment in Ringwood East
It was great to visit the 22nd Engineer Regiment in Ringwood East, with the Minister for Veterans' Affairs, Dan Tehan.
I am sincerely grateful to all members of our defence force for the hard work they do and the risks they take in order to keep Australians safe.
It was an absolute honour to spend time with the men and women posted in Ringwood East and hear firsthand their insight and experiences.
The Coalition Government is committed to increase Defence funding by $29.9 billion over the next ten years and deliver on our 2013 election commitment to return Defence spending to 2 per cent of GDP within the decade.
We are investing in new capability, including:
A continuous naval shipbuilding program, commencing with nine Future Frigates and 12 Offshore Patrol Vessels;
Twelve new regionally-superior submarines to be built in Adelaide, creating around 2,800 jobs;
Enhanced intelligence, surveillance and reconnaissance, space, electronic warfare and cyber capabilities; and
Support for Australian Defence Force personnel – providing them with the advanced training, modern equipment and health care they deserve.
The Government is also undertaking comprehensive upgrades of Defence infrastructure across Australia to support our larger future force, including at key bases. This will also see the creation of local jobs.
Further information: Joshua Bonney 03 9874 1711