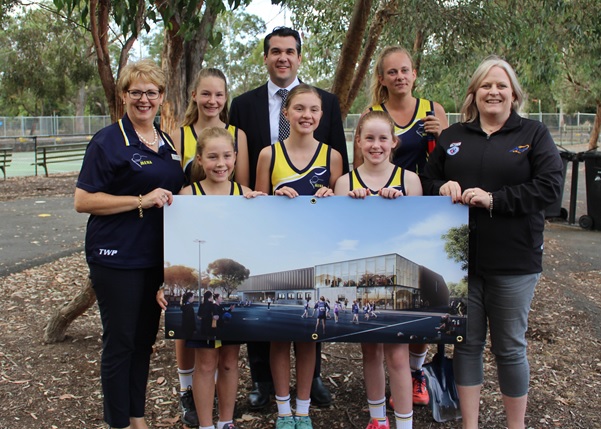 Works begin at H.E. Parker Reserve
Michael Sukkar, Federal Member for Deakin, helped officially launch construction of the new state-of-the-art Multi-sports Complex at H.E. Parker Reserve, Heathmont this afternoon.
$10.5 million was secured from the Federal Government to build the new complex, which has helped secure an additional $6 million from the Department of Sport and Recreation and Maroondah Council.
Mr Sukkar said he was proud to help launch the build today and excited for the clubs that will soon have access to new world-class facilities.
"It's going to be a fantastic sports complex that will really benefit local clubs and the community as a whole," Mr Sukkar said.
"A large number of sports will be catered for in the new facilities, including netball, volleyball, badminton and table tennis.
"Other facilities include a tournament office, a large multi-purpose room, a meeting room, a gymnasium, office space, kiosk, storage, amenities, change facilities and a first aid room.
"300 full time jobs are being created from this project and four full time jobs will continue post-construction."
Cr Kylie Spears, President of Melbourne East Netball Association said that clubs are confident that the new facilities will attract a wider range of netball competitions to the area, increase participation and provide additional sports program opportunities.
"We're really grateful for Michael's help securing the funding and getting the project off the ground," Cr Spears said.
Media Contact: Office of Michael Sukkar MP 03 9874 1711