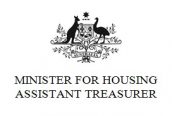 APEC FINANCE MINISTERS' MEETING IN CHILE
THE HON MICHAEL SUKKAR MP
Minister for Housing and Assistant Treasurer
MEDIA RELEASE
On 14-15 October, I represented Australia at the Asia-Pacific Economic Cooperation (APEC) Finance Ministers' Meeting in Santiago, Chile.
APEC is the premier economic forum in the Asia-Pacific region, bringing together developed and developing countries to work together on significant global and regional issues.
The meeting focussed on developing policies that promote strong growth and the prosperity of our region and the importance of job creation and fostering investment while also maintaining sustainable levels of public debt.
Australia's 28 consecutive years of economic growth are a testament to the benefits of open markets and the broad and deep trade and investment linkages of the Asia-Pacific region.
In representing Australia's interests at the meeting, I highlighted our strong and robust economy and the importance that free trade and investment bring to our nation's ongoing economic prosperity.
Australia is one of only ten countries around the world to have a AAA credit rating from all three major agencies.
Ministers present agreed on the need to enhance economic resilience by improving approaches to disaster risk financing and insurance.  This is critical in a region vulnerable to natural disasters.
I also emphasised the importance of trade and investment to economic growth and development.
Finally, we highlighted the opportunities offered by the digital economy and evolving technologies to strengthen financial supervision across industries and to promote further financial inclusion in the APEC region.
These are important issues for APEC and Australia.
I also used this opportunity to hold discussions with counterparts including from the United States, Indonesia, Japan, Malaysia and Singapore.  I also met with Chilean financial regulators and key business representatives.  In these meetings, my key messages focussed on discussing global conditions and highlighting opportunities for cooperation to drive future growth.
A copy of the Joint Ministerial Statement from the meeting is available here.