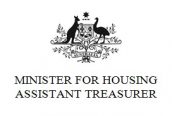 ATO DECISION TO DEFER LODGEMENTS AND PAYMENTS WELCOMED
The Hon Michael Sukkar MP
Minister for Housing and Assistant Treasurer
MEDIA RELEASE
22 April 2020
ATO DECISION TO DEFER LODGEMENTS AND PAYMENTS WELCOMED
The Morrison Government welcomes the decision of the Australian Taxation Office (ATO) to ease the burden on tax professionals during this difficult time by providing a short term blanket deferral for a number of lodgement and payment obligations.
These lodgement deferrals will be automatically applied, and tax professionals with clients in a bushfire affected areas will continue to have the benefit of deferrals already in place as announced by the ATO on 20 January 2020.
Bushfire affected clients will have their payment due date aligned with the same due date as the blanket deferral giving these taxpayers additional time to pay.
The ATO has also indicated that tax professionals will not be adversely affected if their lodgement performance does not meet the 85 per cent performance benchmark during this time.
I thank the ATO for providing this assistance to tax practitioners and for taking common sense steps that will ease the burden on them at this time.
Further information can be found on the ATO's webpage at: www.ato.gov.au/General/COVID-19/Support-for-tax-professionals/.
It you require urgent assistance with your tax affairs due to COVID-19 you should contact the ATO's Emergency Support Infoline 1800 806 218.