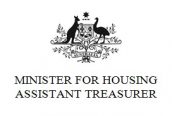 CONSUMER AFFAIRS MINISTERS MEET IN NEW ZEALAND
THE HON MICHAEL SUKKAR MP
Minister for Housing and Assistant Treasurer
MEDIA RELEASE
CONSUMER AFFAIRS MINISTERS MEET IN NEW ZEALAND
The Legislative & Governance Forum on Consumer Affairs (CAF) met in Queenstown, New Zealand today to discuss strengthened protections for Australian and New Zealand consumers.
Minister for Housing and the Assistant Treasurer, the Hon Michael Sukkar MP, represented the Australian Government at the forum, which considered the difficulties some consumers face in getting refunds or replacements for goods that don't meet the consumer guarantees.
The meeting was chaired by New Zealand Minister for Commerce and Consumer Affairs, the Hon. Kris Faafoi, who led productive discussions on the consumer guarantees, unfair contract terms, ticket reselling and other initiatives.
"CAF is an important opportunity for consumer affairs ministers to come together to discuss a range of issues with the aim of ultimately getting a better deal for consumers." Minister Sukkar said.
The CAF includes Ministers from New Zealand, Australia and Australian states and territories, with responsibility for fair trading and consumer protection laws. Ministers work together to provide protection for Australian and New Zealand consumers by developing consistent approaches to consumer affairs and fair trading issues.
At the meeting, members agreed to progress a range of work, including assessing the regulatory impact of new proposals to introduce a civil prohibition on failing to provide a consumer guarantees remedy, which could allow greater action by regulators and penalties to deter businesses from doing the wrong thing.
The full meeting communique is available on the Australian Consumer Law website.