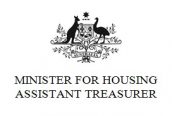 OVER $1 BILLION IN TAX REFUNDS PAID TO AUSTRALIANS
The Hon Michael Sukkar MP
Minister for Housing and Assistant Treasurer
MEDIA RELEASE
16 July 2020
OVER $1 BILLION IN TAX REFUNDS PAID TO AUSTRALIANS
The Morrison Government has welcomed the news that the Australian Taxation Office (ATO) has paid over $1 billion dollars in tax refunds in the first two weeks of tax time.
The ATO has advised that as at 14 July, more than 457,000 individual refunds have been issued, totalling more than $1.08 billion, with an average refund of $2365.
Compared to the same time last year, the ATO had issued 389,000 individual refunds, totalling more than $879 million, with an average refund of $2258.
Australians have already made 1.7 million individual lodgements this tax time, a 12 per cent increase on the same time last year.
The return of $1 billion to the Australians is welcome news during the current COVID-19 pandemic and will provide a great cash boost for the economy.
Many Australians will also benefit from the Morrison Government's Low and Middle Income Tax Offset introduced in 2019. Low and middle income earners will receive a benefit of up to $1080 when they lodge their returns.
As ever, it is important Australians take care and not rush their returns as failing to include income, over claiming deductions or not updating personal details can cause delay in having refunds paid.
Australians wanting to check the progress of their return can do so by logging onto myGov and clicking through to the ATO or contacting their registered tax agent.
For further information on how to lodge your 2020 Individual Return visit: https://www.ato.gov.au/Individuals/Lodging-your-tax-return/In-detail/Tax-essentials/.